Arkansas senior center Travis Swanson has done nothing this season to deter coach Bret Bielema from his September assertion that Swanson is a first- or second-round caliber player.
Week 13: Things we learned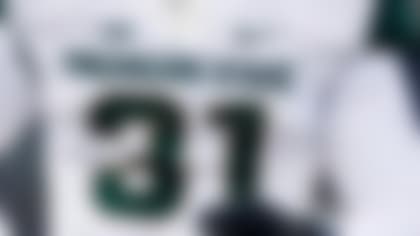 From Darqueze Dennard proving his status as a shutdown corner to an ailing Jadeveon Clowney sitting out, here are the lessons we learned in Week 13 of college football. **More ...**
But Bielema, in his first year as Razorbacks coach, has come to believe Swanson's stock has risen as such that he'll now be chosen in that range.
"I had no idea the blessing that was waiting for me," Bielema said in his Monday news conference, posted at hawsports.com. "I really do truly believe Travis, (who) got invited to the Senior Bowl, if he goes and performs the way I've seen him perform in practice, he will be no less than a second-round draft pick."
At the beginning of the season, Bielema said he couldn't understand why Swanson wasn't being regarded more highly as a pro prospect. The 6-5, 315-pounder has been one of the few bright spots for the Razorbacks in what has been a winless season in SEC play. He remains in the running for the Rimington Trophy as the nation's top center.
"I just really am blown away with what he can do, how incredibly physical he is, and how much stamina he holds," Bielema said.
Bielema also said he believes Kiero Small, a senior fullback, may find his way into the latter rounds of the draft as well.
"I've had a number of NFL scouts, they know I've had a long history of good fullbacks," he said. "I put two or three fullbacks in the NFL in my last job, and they ask me, 'Where does he compare?' I think he's on par with every one of those guys. ... There's only a set number of teams that run the fullback position, truly, anymore in the NFL. But if they have one, they're going to use it. I wouldn't be surprised if he gets drafted, to be quite honest, (by a team) in the fifth, sixth, seventh (round) that truly likes him and has an immediate need for a fullback."