Here are our fifth bowl projections of the 2013 season, which is the last with the BCS in place.
Once again, the projection this week is that Alabama and Oregon will meet in the title game. In addition, the projection is the ACC, Pac-12 and SEC will have two teams apiece in the BCS.
Notre Dame will be a BCS team if it gets to 10 wins and likely would get in with nine victories. But getting to nine victories is going to be tough for the Irish, who already have two losses and games remaining against, among others, USC and Stanford.
The first BCS standings of the season come out Oct. 20. The final standings will be released Dec. 8.
BCS rules stipulate that if a team from a non-automatic qualifying conference (Conference USA, Mid-American, Mountain West and Sun Belt) finishes in the top 12 of the final BCS standings or finishes in the top 16 of the final BCS standings and is ranked ahead of a league champ from an automatic qualifying conference, the non-AQ team is guaranteed a spot. The Mountain West's Fresno State and the MAC's Northern Illinois are unbeaten and should be favored in the rest of their games.
Remember that a bowl's tie-in with a league doesn't necessarily mean it will get the third- or fourth-, etc., place team from the league; instead, it means it gets the third or fourth, etc., selection from that league.
BCS NATIONAL CHAMPIONSHIP GAME
Check out Johnny Manziel enjoying his on-the-field success.
LITTLE CAESARS PIZZA BOWL
Check out special college football uniforms worn during the 2013 season.
Check out the top images from the seventh weekend of college football play.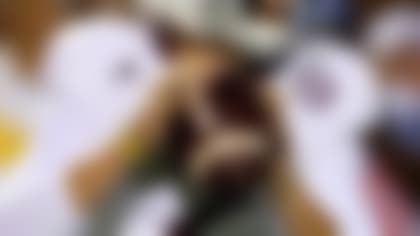 From Johnny Manziel's heroics in a thriller at Ole Miss to Marcus Mariota's dismantling of Washington, here are 37 things we learned from college football's seventh weekend. **More ...**
Mike Huguenin can be reached at mike.huguenin@nfl.com. You also can follow him on Twitter @MikeHuguenin.