Here are our latest bowl projections for the last season with the BCS in place.
The projection is that Florida State and Ohio State, the top two teams in the BCS standings, will meet in the title game; that the ACC, Big Ten and SEC will have two teams apiece in the BCS; and that Northern Illinois will get a second consecutive BCS berth.
Week 14: Things we learned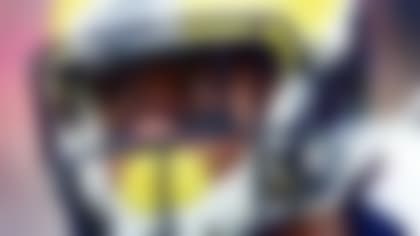 From Jeremy Gallon helping to revive Michigan's offense vs. Ohio State to David Fales outdueling Derek Carr, here are the lessons we learned in Week 14 of college football. More ...
Northern Illinois is unbeaten and No. 14 in this week's BCS standings. BCS rules stipulate that if a team from a non-automatic qualifying conference (Conference USA, Mid-American, Mountain West and Sun Belt) finishes in the top 12 of the final BCS standings or finishes in the top 16 of the final BCS standings and is ranked ahead of a league champ from an automatic qualifying conference, the non-AQ team is guaranteed a spot. NIU is two spots ahead of UCF -- the front-runner in the AAC -- this week.
As for other potential BCS at-large teams, there are Alabama (which would seem to be a BCS lock), Baylor, Clemson, Michigan State, Oklahoma, Oklahoma State and Oregon. A question with Oklahoma is whether the Sooners -- who are 17th in the BCS standings this week -- can move high enough to be eligible. At-large candidates must have at least nine victories and finish in the top 14 in the final BCS standings. The Sooners face a must-win game at Oklahoma State on Saturday. Interestingly, Clemson is 13th, and the Tigers could end up falling below Oklahoma if the Sooners pull the upset. And if Florida State and Ohio State lose in their respective league title games, each would get an at-large bid.
The final BCS standings will be released Sunday, and all the bowl pairings will be announced that night.
Remember that a bowl's tie-in with a league doesn't necessarily mean it will get the third- or fourth-, etc., place team from the league; instead, it means it gets the third or fourth, etc., selection from that league.
BCS NATIONAL CHAMPIONSHIP GAME
Week 14: Top QB performances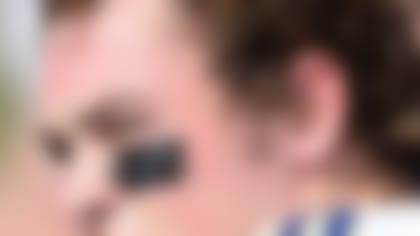 David Fales was on top of his game in his much-anticipated shootout with Derek Carr and had the best QB performance of Week 14. More ...
LITTLE CAESARS PIZZA BOWL
Check out the Alternate college football uniforms of 2013.
Check out the top images from the 14th weekend of college football play.
Mike Huguenin can be reached at mike.huguenin@nfl.com. You also can follow him on Twitter @MikeHuguenin.