Boston College senior Andre Williams went into this season knowing that, for the first time in his career, he was the unquestioned starter at tailback.
New coach Steve Addazio prefers a run-oriented offense and Williams was the best available tailback, especially after Rolandan Finch -- who led BC in rushing in 2011 and was No. 2 to Williams last season -- transferred to FCS member Norfolk State.
Week 13: Top RB performances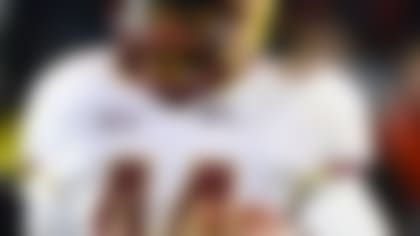 Boston College's Andre Williams had his lowest rushing output in three games, but he still led the way on our list of the top 10 RB performances of Week 13. More ...
To say Williams has made the most of his opportunity is an understatement: He has done his job so well that he has a shot at breaking Barry Sanders' FBS record for single-season rushing yards.
Williams (6-foot, 227 pounds) shared carries in each of his first three seasons at BC and went into this season with 349 carries for 1,562 yards and 10 TDs. He has exceeded his career totals in two of those categories this season: 320 carries for 2,073 yards and 16 touchdowns.
Saturday, Williams ran for 263 yards and two scores on 32 carries as BC fended off Maryland 29-26. It was his fifth 200-yard game of the season and his third in a row. He has rushed for 897 yards and six touchdowns on 104 carries in the past three games; in the past four games, he has rushed for 1,063 yards -- which exceeds the total of nine teams this season. And six of those nine are in automatic-qualifying conferences.
Daniel Jeremiah says Boston College's Andre Williams is trending upward while Johnny Manziel is taking a step back in his weekly stock report. More ...
Williams is the 16th player in FBS history to reach the 2,000-yard plateau; the most recent had been Connecticut's Donald Brown (2,083) in 2008.
The FBS single-season record is 2,628 yards by Sanders in 1988. Williams has averaged 299 yards per game over the past three games, and has two games left -- the regular-season finale this week against Syracuse and a bowl game. If he hits his average in those two games, he would break the mark with 2,671 yards.
It's not as if BC is doing anything fancy on offense. It has been Williams left, Williams right and Williams up the middle -- and he still is getting his yards. BC senior quarterback Chase Rettig attempted 467 passes last season, with 17 TDs; this season, Rettig has thrown it just 218 times, but he still has thrown 15 TDs. The difference is on the ground: BC had 345 rushing attempts last season and already has 445 this season.
Week 13: Things we learned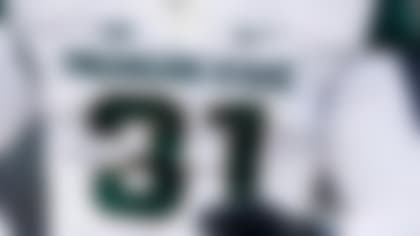 From Darqueze Dennard proving his status as a shutdown corner to an ailing Jadeveon Clowney sitting out, here are the lessons we learned in Week 13 of college football. More ...
Williams isn't a speed merchant, but he is a physical downhill runner who is extremely comfortable running between the tackles. He isn't necessarily shifty, but he does have good feet and has shown an innate ability to shrug off would-be tacklers this season. BC has an experienced and physical line that acclimated quickly to Addazio's preferred ground-and-pound style, and that has benefited Williams.
He had injury issues in each of the past two seasons, including an abdominal injury last fall, but has been injury-free this fall. Williams has moved himself from a guy who was going to be an undrafted free agent to a prospect who could go as early as the third round. He has shown some ability as a blocker, but he has just 10 receptions in his career -- and none this season.
Williams barely was considered a top-50 running back nationally out of high school in Allentown, Pa., and he chose BC over Akron, Temple and Vanderbilt.
Mike Huguenin can be reached at mike.huguenin@nfl.com. You also can follow him on Twitter @MikeHuguenin.