Oklahoma coach Bob Stoops, whose team will face Alabama in the Sugar Bowl on Jan. 2, called Crimson Tide quarterback AJ McCarron the best player in the nation, and endorsed the Crimson Tide fifth-year senior for the Heisman Trophy.
"I think AJ McCarron's the best player in the country," Stoops said Sunday night, according to al.com. "I really do. If I had a (Heisman) vote, that's who I'd vote for."
Week 15: Things we learned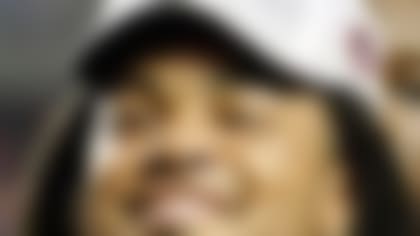 From Auburn RB Tre Mason's record day in the SEC championship game to Blake Bortles' rising draft stock, here are the lessons we learned in Week 15 of college football. More ...
Although McCarron's already-slim Heisman hopes were essentially dashed with the Crimson Tide's Iron Bowl loss to Auburn, he could be among the players invited to New York City as a finalist. Although just three players went to last year's ceremony, typically there are five.
McCarron passed for 2,676 yards this season, completing 207 of 306 passes for 26 touchdowns and just five interceptions.
Though the Heisman might be out of reach, McCarron won't be without some individual recognition this season. He won the Unitas Golden Arm Award Monday as the nation's top senior quarterback. Other finalists were Georgia's Aaron Murray, Clemson's Tajh Boyd, Fresno State's Derek Carr, and Northern Illinois' Jordan Lynch.
Past winners have included first-round NFL draft picks such as Andrew Luck, Matt Ryan, and Manning brothers Peyton and Eli.