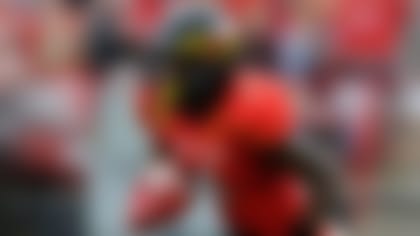 This is the second in a series looking at the best positional tandems in college football in each conference, taking into account both college production and pro potential. Today it is the best pair of wide receivers.
College football's top trios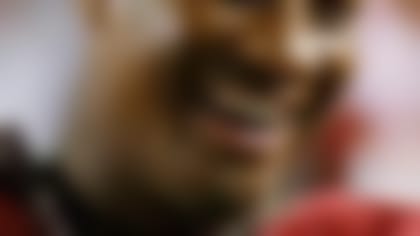 Louisville: DeVante Parker and Eli Rogers. There is a noticeable lack of proven No. 2 receivers in the ACC this season, but Rogers looks best-positioned to make the move from No. 3 to No. 2. Parker (6-foot-3, 208 pounds), a senior, should thrive in new coach Bobby Petrino's offense; (Parker is a great athlete), and a huge weapon in the red zone because of his size and leaping ability. Rogers (5-10, 181), also a senior, has caught 131 passes, with nine TDs, in the past three seasons, catching 41, 46 and 44 passes. In this offense, catching 60-plus passes should be expected of him this fall.
Baylor: Antwan Goodley and Levi Norwood. You could almost pick anybody on the Bears' fall camp roster at the receiver position to team up with Goodley (5-foot-10, 220 pounds) and Baylor still would have one of the best duos in the conference. That's a testament to how good the depth is in Waco at the position (which includes incoming five-star freshman K.D. Cannon, who Art Briles has raved about) and also how good the team's No. 1 player at the position is. Norwood (6-foot-1, 195 pounds) is an excellent complement in the slot, though, and is coming off an All-Big 12 season in which he really took off once Tevin Reese got hurt. Either way, it's not a bad year at all to be able to throw to these two like Bryce Petty can.
Maryland: Stefon Diggs and Deon Long. Weirdly, both suffered broken legs in the Terps' seventh game last season, and the passing attack -- not exactly a scintillating one anyway -- suffered without them. They are back this season, and Terps coach Randy Edsall specifically mentioned Diggs as being ready to go during Monday's Big Ten Media Day festivities. Diggs (6-0, 190), a junior, is electrifying with the ball in his hands: as a receiver, on returns and on jet sweeps. He can get deep, and he also can take a slant route and turn it into a 60-yard gain. The well-traveled Long (6-0, 185) -- he signed with West Virginia out of high school but never played a down, moved on to New Mexico, then to Iowa Western CC before ending up at Maryland -- is a solid No. 2 guy behind Diggs. Long, a senior, has good speed and can be a deep threat.
Stanford: Ty Montgomery and Devon Cajuste. There are a number of deep receiving corps in the Pac-12 this year (notably at Arizona, California and Washington State), but finding that one-two punch in the league is a bit tougher than you'd imagine. The Cardinal, however, should boast the best duo in the league heading into the season with Montgomery (6-foot-2, 215 pounds) battling USC's Nelson Agholor to be the top draft prospect among the wideouts this year. Don't sleep on Cajuste (6-foot-4, 229 pounds), though. He's a converted tight end with a great blend of speed, great hands and a big body, making him a mismatch for opposing defenses. By the end of the year we could certainly see a different duo end up in this spot, but Kevin Hogan's top pass-catchers land here for now.
Take a look ahead to the 2014 college football season with the best wide receivers to follow this fall.
Alabama: Amari Cooper and DeAndrew White. Some might put forth an argument for Cooper and Alabama's Christion Jones as the SEC's top tandem, but White was far more impactful last year, averaging 16.7 yards per catch to Jones' 9.7. Cooper looks to rebound from a frustrating sophomore season in which he overcame nagging injuries well enough to appear in 12 games, but not well enough to avoid a dip in production. Cooper had 45 catches for 736 yards, but didn't look nearly as explosive as he did as a 1,000-yard freshman sensation in 2012. A return to form for Cooper and a healthy year for White, who has fought injuries of his own throughout his career, will spell trouble for SEC secondaries.
AAC: Houston (Deontay Greenberry and Daniel Spencer).
MAC: Northern Illinois (Da'Ron Brown and Tommylee Lewis). We originally had Bowling Green here, but news broke Wednesday that Falcons WR Chris Gallon was injured and would miss the season; thus, the change to NIU was made.
MWC: Boise State (Matt Miller and Shane Williams-Rhodes).
Sun Belt: South Alabama (TE Wes Saxton and Shavarez Smith).