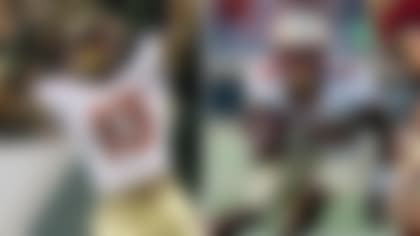 This is the sixth in a series looking at the best positional tandems in college football in each conference, taking into account both college production and pro potential. Today it is the best pair of linebackers.
College football's top trios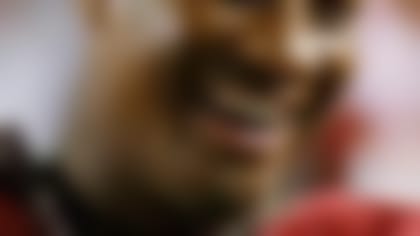 Florida State: CBs Ronald Darby and P.J. Williams. This was a tough one; both FSU and Virginia Tech have excellent duos (Tech's is sophomore CBs Brandon Facyson and Kendall Fuller) -- and excellent secondaries as a whole. FSU's corners have an extra year of experience -- both are juniors -- and get the slight nod. Darby (5-foot-11, 195 pounds) has blazing speed and the ability to be a shutdown guy. As a true freshman in 2012, Darby was a reserve who played well enough to earn ACC defensive rookie of the year honors. Williams (6-0, 196) is a physical guy, but he also has good speed, and he, too, can be the prototype "shutdown corner." Williams won defensive MVP honors in the BCS national championship game after making a career-high seven tackles and coming up with an interception.
Take a look at the top 10 players from Michigan State to play in the NFL.
Michigan State: CB Trae Waynes and FS Kurtis Drummond. Michigan State had the best duo last season with Drummond and eventual first-round pick Darqueze Dennard, and the Spartans make it two seasons in a row with Waynes stepping into Dennard's role. Waynes (6-1, 183), a junior, was overshadowed by Dennard last season, but everyone should know him by the end of this season. Waynes will be expected to be a shutdown corner, and while he might not be as instinctual as Dennard, he is bigger and faster. (He also was a high school teammate of Wisconsin RB Melvin Gordon at Bradford High in Kenosha, Wis.) Drummond (6-1, 200) is the best senior free safety in the nation and a force in the back end; he will be a three-year starter, and is equally tough against the run as the pass (four picks, six pass breakups last season).
TCU: Sam Carter and Kevin White. It should come as no surprise that Gary Patterson has a top-notch unit in the secondary, and Carter (6-1, 215) is the senior leader who makes a lot of things happen on the back end. He's an All-Big-12 pick who is smart, instinctive and can force quarterbacks to go elsewhere on his side of the field. White (5-11, 175) played opposite Jason Verrett last season and managed to come away with three picks and 11 pass breakups. He's underrated, but should get a chance to shine as the Horned Frogs' lockdown cornerback.
Stanford: Jordan Richards and Alex Carter. As much as the league likes to talk about all the returning quarterbacks, there's a good number of top-flight returners in the secondary around the conference, as well. While other units are deeper than what the Cardinal will field this year, it's hard to top the corner-safety combination of Richards and Carter. The former has All-American potential on the back end as the strong safety, while the latter is strong and athletic enough to play both the run and the pass equally well from his corner spot.
Ole Miss: Cody Prewitt and Tony Conner. Alabama might have the league's top safety in Landon Collins, but the best pair of safeties resides in Oxford. Prewitt, a senior, and Conner, a sophomore, combined for 137 stops and were both very active in run support. Prewitt led the SEC in interceptions with six, and was named by College Football 24/7 as one of the college game's biggest hitters. Conner was among a handful of Ole Miss true freshmen who made a huge contribution for the Rebels, making 12 starts at safety. Prewitt gave Conner the "sky is the limit" compliment in discussing his potential at SEC Media Days last month. With strong cornerback play led by Trae Elston expected, as well, Prewitt and Conner should make up the heart of the SEC's best overall secondary.
AAC: UCF (SS Clayton Geathers and CB Jacoby Glenn).
Conference USA: Texas-San Antonio (CB Bennett Okotcha and FS Triston Wade).
MAC: Western Michigan (CB Donald Celiscar and SS Justin Currie).
MWC: Boise State (CB Donte Deayon and FS Jeremy Ioane).
Sun Belt: Arkansas State (CB Rocky Hayes and FS Sterling Young).