Northern Illinois senior Jordan Lynch is the Mid-American Conference quarterback who gets all the media attention. Ball State senior Keith Wenning, though, is getting the kind of attention that ultimately may be more important.
Lynch finished seventh in Heisman voting last season and could be a top-five finisher this season. But while Lynch isn't considered an NFL prospect because of his lack of size and arm strength, Wenning has climbed onto draft boards this fall precisely because of his size and his arm.
NFL won't pass over Lynch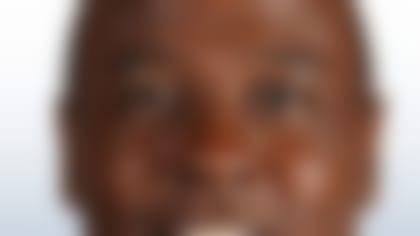 Despite amazing numbers, some expect Jordan Lynch to be passed over by NFL teams in the 2014 draft. Charles Davis says he sees things playing out differently. **More ...**
Wenning (6-foot-3, 220 pounds) is 10th nationally in passing yards per game (318.3) and tied for fifth in touchdown passes (23). He is completing 62.4 percent of his passes and has thrown five interceptions. In the past, Wenning trusted his strong arm a bit too much and forced some throws; he has done a better job of "settling" for checkdowns this season.
Ball State coach Pete Lembo told the Indianapolis Star last month that NFL scouts regularly have come by practice to see Wenning.
"I certainly don't think Keith is flying under the radar with them," Lembo told the Star.
Wenning is 135 yards away from his second consecutive 3,000-yard season, and he should reach that plateau Wednesday night in a nationally televised game against Central Michigan (8 p.m. ET, ESPN2).
"Their quarterback makes it all go," Central Michigan coach Dan Enos said on the MAC's weekly teleconference. "He's an outstanding player. We've seen him for a few years now. Does a great job."
Week 10: Top QB performances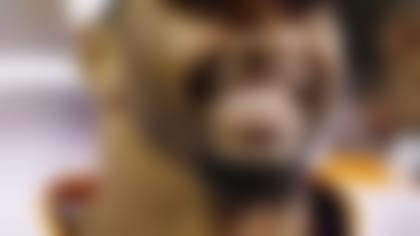 Clemson's Tajh Boyd played barely more than one half against Virginia but put up monster numbers in the top QB performance in Week 10 of college football. **More ...**
Wenning is a four-year starter, and is in his third season with Lembo, who prefers a no-huddle, pro-style attack. That has proved a good fit for Wenning, who has 80 career TD passes.
Wenning, whose only FBS offers out of high school in Coldwater, Ohio, were from Air Force and Ball State, has thrown for 300 yards in eight of Ball State's nine games this season; in the one game he didn't get to 300, he tied a career-high with five TD passes in a win over Western Michigan.
A win Wednesday night sets up a MAC West showdown with Northern Illinois next Wednesday, with the victor in that one taking a huge step toward nailing down the division title. The game-within-a-game, of course, will involve Wenning and Lynch, who is eighth nationally in rushing yards per game and 11th in total offense.
Mike Huguenin can be reached at mike.huguenin@nfl.com. You also can follow him on Twitter @MikeHuguenin.