The most important criteria for success in a running back is quickness. As I watched Auburn running back Tre Mason in Saturday's game against Missouri, in which he carried the ball 46 times for 304 yards and four touchdowns, the player that I kept seeing was former Cowboys great Tony Dorsett. Mason certainly has Dorsett-like quickness, and it's a skill that I believe will make him an outstanding player if he decides to go to the NFL.
Week 15: Things we learned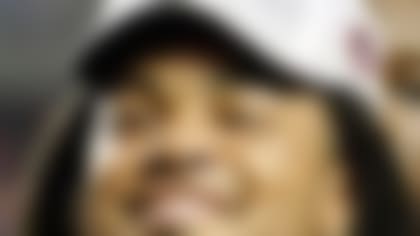 From Auburn RB Tre Mason's record day in the SEC championship game to Blake Bortles' rising draft stock, here are the lessons we learned in Week 15 of college football. **More ...**
Quickness is completely different from straight-line speed. It takes into consideration things other than foot movement. In short, it's the ability for a player to move his feet, arms and body rapidly. Mason is off the charts in this area. He is a rare combination of skills, having good size at 5-foot-10, 196 pounds but still possessing unbelievable quickness.
I think that's why you saw him do what he did against a good Missouri defense. Mason is fast, there's no question about that, but it's his unusual quickness that makes him so good.
With Saturday's 304-yard effort, Mason is up to 1,621 yards and 22 touchdowns this season after topping 1,000 yards rushing on a very average Auburn team last year. He is a junior, and it's unknown whether he'll return to school or decide to enter the draft. Based on his running ability and that incredible, Dorsett-like quickness, I don't think there's any question that Mason is the best college running back that I've seen this fall.
Of course, the Auburn offense fits Mason perfectly, since it's really a system based on quickness by a running back. It's an unusual offense -- a triple option run out of a shotgun -- and it's really hard to prepare for on defense. Whoever the Tigers end up playing in their bowl game will probably do a better job of stopping them than Missouri because they'll have a little more time to study and prepare.
Sometimes a win is a loss
Friday night's MAC championship game was an interesting case for Bowling Green. It won the battle, but in my opinion it lost the war.
The Falcons played a great game in winning its conference championship, but by ending Northern Illinois' BCS hopes, they cost themselves a pretty good amount of money. A BCS bowl berth is worth about $10 million, and the other teams in the conference each get a share of that amount. The approximate value of the share for Bowling Green and every other member of the MAC, had Northern Illinois made a BCS bowl game, would have been about $500,000.
Of course, Bowling Green also helped itself Friday. A national audience got to see a very well-coached, well-disciplined team perform well on a big stage. Head coach Dave Clawson had his team ready, and I think he has a good chance to go on and land himself a job at a bigger program. The Falcons' quarterback, Matt Johnson, wasn't even supposed to be a starter this year, but he played an outstanding game against Northern Illinois. Just a sophomore, he completed 21 of 27 passes for 393 yards with five touchdowns.
I got a chance to talk to a personnel director after the game who thought Bowling Green's senior tight end, Alex Bayer, really helped his draft stock with his performance Friday, with seven catches, 124 yards and a touchdown.
» Earlier this week, I placed Baylor QB Bryce Petty at the top of next season's senior quarterback class. He was the star in Saturday's Big 12 title game against Texas, leading the Bears to a 30-10 win and their first Big 12 title. Petty was the difference, passing for 287 yards with two touchdowns and no interceptions. Baylor can now look forward to the Fiesta Bowl.
» Oklahoma State lost in its Bedlam rivalry game with Oklahoma, but Cowboys cornerback Justin Gilbert played well and helped his status in the draft. I ranked him No. 42 in my midseason Hot 100 senior prospects, and expect to see him go in the first round, probably in the top 20.
» Eastern Illinois QB Jimmy Garoppolo looked very good today in an FCS playoff game against Tennessee State. He completed nine of his first 10 passes and finished 17 of 26 for 240 yards with three touchdowns and an interception. I had him as my No. 40 senior prospect.
» I keep saying how much better and more advanced the quarterbacks are today, but here's another example that shows it. In a second-quarter drive in Saturday's Big Ten title game, Ohio State QB Braxton Miller was nearly caught by a Michigan State pass rusher but eluded him and ran 48 yards up the field. A couple of plays later he made a tremendous throw right down the middle of the field on a seam route for a 20-yard touchdown. The receiver made a heck of a catch, but Miller made a heck of a throw, too. Fifteen years ago you would've never seen a QB make those types of plays.