Jameis Winston's attorney met with prosecutors Wednesday to discuss the speed at which Winston's case is being handled and told ESPN he is concerned that the uncertainty surrounding the case could have an impact on Florida State's national title chances and Winston's Heisman hopes.
Tim Jansen said he had met with Leon County, Fla., State Attorney Willie Meggs in an effort to speed up the process.
Tuesday, an assistant from Meggs' office, Georgia Cappleman, said a decision on whether to charge Winston with sexual assault could take up to two more weeks.
"We expressed our concerns that the delay would affect Mr. Winston's reputation, voters in the Heisman and Florida State's ability to go to the national championship game," Jansen told ESPN. "We're hoping this cloud can be lifted sooner rather than later."
Meggs told The Tallahassee Democrat "absolutely nothing" was accomplished by Jansen's visit.
The Heisman voting deadline is Dec. 9; the BCS matchups will be finalized Dec. 8.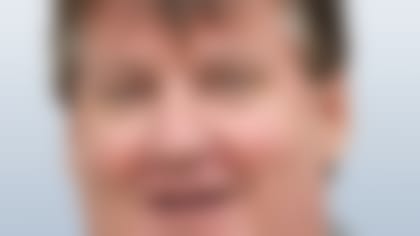 Fresno State and Northern Illinois are both unbeaten non-automatic qualifiers that could crash the BCS party. See which teams Mike Huguenin projects to go to bowl games. More ...
Meanwhile, the Tallahassee Police Department has been criticized for its handling of the case, which dates to Dec. 7, 2012, and released a timeline of events Wednesday afternoon.
The timeline says that, contrary to reports, a call was made to an assistant state attorney Dec. 7 in regards to obtaining cell-phone records.
The timeline also says that on Jan. 10, 2013, the complainant identified a subject by name. The next day, the complainant's attorney called police to tell them that all future contact would be through her, per the timeline, and a meeting with the complainant that had been set up on the 10th does not occur. The timeline also says that on Jan. 23, the suspect's attorney told police his client declined to be interviewed.
Jansen told the Democrat the timeline "contains some information (that) violates my client's rights to a fair resolution of his case."
Winston is expected to start Saturday when the second-ranked Seminoles play at archrival Florida (noon ET, ESPN).
Mike Huguenin can be reached at mike.huguenin@nfl.com. You also can follow him on Twitter @MikeHuguenin.