UCLA quarterback Brett Hundley doesn't have an internal clock. He has a sundial, and it proved to be decisive as Arizona State clinched a spot in the Pac-12 championship game with a 38-33 win at the Rose Bowl on Saturday.
Hundley was sacked a staggering nine times by the Sun Devils, three from outside linebacker Chris Young, showing a shocking lack of recognition for when to get rid of the ball. It didn't help that left tackle Simon Goines, returning from a knee injury, exited the game after suffering another knee injury, again leaving three true freshmen offensive linemen to contend with an experienced ASU defensive front.
Week 13: Things we learned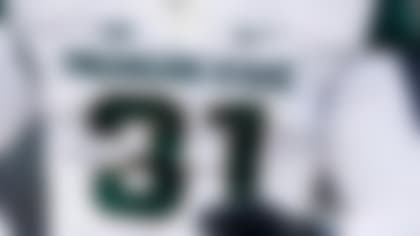 From Darqueze Dennard proving his status as a shutdown corner to an ailing Jadeveon Clowney sitting out, here are the lessons we learned in Week 13 of college football. **More ...**
Showing plenty of familiarity with former ASU offensive coordinator Noel Mazzone's spread offense, defensive end/outside linebacker Carl Bradford stepped in front of a swing pass and returned it 18 yards for a touchdown as ASU built up a 35-13 lead at the half.
Hundley was 18-of-26 passing for 253 yards, two touchdowns and one interception, while rushing for five yards after 60 yards lost to sacks were deducted. After two years behind a makeshift front five, Hundley has taken an absurd number of sacks and hits, but he has yet to show significant improvement to cut down on the punishment. Even with his impressive skill set, Hundley's failure to develop in that regard could deal a significant blow to his draft stock down the road.
Contrast that with his unheralded ASU counterpart, Taylor Kelly, who seems to get better in every game. Kelly was an efficient 20 of 27 for 225 yards and one touchdown and added a team-high 99 rushing yards and one touchdown.
Jaelen Strong was Kelly's top target, with six receptions for 91 yards and one touchdown, a 19-yard scoring strike with five seconds left in the second quarter.
Kelly will need to continue to manage the game effectively, as running back Marion Grice (18 carries for 95 yards; 7 receptions for 72 yards) left on crutches, the Arizona Republic reported.
Arizona State can secure home-field advantage in the conference title game against Stanford on Dec. 7 with a win in the regular-season finale against Arizona next Saturday.