Arizona State will honor the late Pat Tillman with a new alternate uniform that was unveiled ahead of the team's Thursday night "Salute to Service" game against Oregon.
The "PT-42" uniforms are a replica of the unis Tillman wore as a member of the 1996 ASU team during its run to the Rose Bowl. They were designed by adidas in collaboration with ASU, Tillman's widow, Marie, and the Pat Tillman Foundation.
The nameplate on the back of each jersey will read "Tillman", as the NCAA granted ASU special permission to use Tillman's name instead of each individual player's.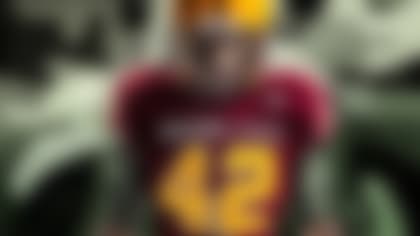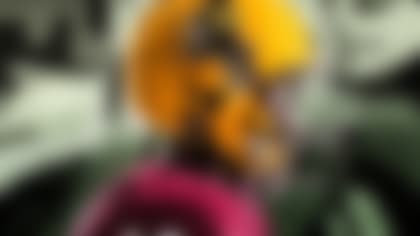 A portion of the proceeds from the apparel will benefit the Pat Tillman Foundation.
Tillman, who was drafted by the Arizona Cardinals in 1998, gave up his NFL career to enlist in the Army in 2002. He died while serving in Afghanistan in 2004. Tillman was posthumously awarded a Purple Heart and Silver Star.