Five finalists for the Butkus Award -- given annually to the nation's top collegiate linebacker -- were announced Monday morning.
The quintet: UCLA's Anthony Barr, Buffalo's Khalil Mack, Alabama's C.J. Mosley, Ohio State's Ryan Shazier and Stanford's Shayne Skov.
All but Shazier are seniors. Barr, Mack and Mosley generally are considered the top three senior linebackers in the nation, and each has the potential to go in the first round of the 2014 draft.
Week 13: Things we learned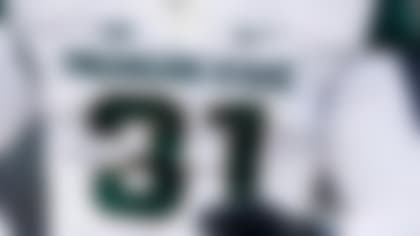 From Darqueze Dennard proving his status as a shutdown corner to an ailing Jadeveon Clowney sitting out, here are the lessons we learned in Week 13 of college football. More ...
Shazier (6-foot-2, 230 pounds) should be considered the favorite. A junior, Shazier has not said if he will return for his senior season. He is the most athletic of the finalists. He had a career-high 20 tackles in Ohio State's 42-14 win over Indiana on Saturday. He has 108 tackles this season, including 19.5 tackles for loss, a figure that ranks third nationally.
Barr (6-4, 248) is tied for eighth nationally with 17 tackles for loss, and he also has 58 tackles, eight sacks and five forced fumbles. He played better in the first half of the season than he has in the latter stages.
Skov (6-3, 245) leads Stanford with 85 tackles, and has added nine tackles for loss, 3.5 sacks and two forced fumbles. He's not the best linebacker in the Pac-12 (Barr and Stanford teammate Trent Murphy are better), so he shouldn't win the Butkus.
Mack (6-3, 248) is the NCAA's career leader in forced fumbles with 16, including five this season. He has 82 tackles, 10.5 sacks (tied for sixth nationally) and 16.5 tackles for loss. While he has been extremely productive, Mack plays the easiest schedule of the finalists. He did have 2.5 sacks against Ohio State in the season opener, though.
Mosley (6-2, 238) leads the top-ranked Tide with 88 tackles. He also has nine tackles for loss and five pass breakups. His lack of big plays hurts in this "competition," and Alabama's general overall defensive excellence likely will be held against him.
The Butkus Award panel is made up of 51 coaches, scouts and journalists, and the winner will be announced Dec. 10.
Mike Huguenin can be reached at mike.huguenin@nfl.com. You also can follow him on Twitter @MikeHuguenin.