At first glance, the Arizona-Boston College matchup in something called the AdvoCare V100 Bowl probably excites no one. Truth be told, a second glance doesn't help.
After all, it's two 7-5 teams that finished in the middle of the pack in their divisions in their respective leagues. But the game has something none of the other 34 bowls can claim: the two most productive players at one position in college football.
The game features the nation's top two rushers by yards per game in Boston College senior Andre Williams and Arizona junior Ka'Deem Carey. Williams is No. 1, averaging 175.2 yards per game, and Carey is No. 2 at 156.0 yards per game.
Williams, a Heisman finalist, has rushed for 2,102 yards and is the first 2,000-yard rusher in the FBS ranks since UConn's Donald Brown in 2008. In addition, he is just the 15th back to reach the 2,000-yard plateau in NCAA history. He has had five 200-yard games and nine 100-yard performances this season.
Carey, the Pac-12's offensive player of the year, rushed for at least 119 yards in each of his 11 regular-season games and had five 150-yard outings. He led the nation in rushing last season.
"Maybe the two best backs in the country are squaring off in the same bowl game," Arizona coach Rich Rodriguez said when the matchup was announced. "It's very compelling, and I think it will make for great theater."
Carey (5-foot-10, 207 pounds) hasn't discussed whether he will return for his senior season, but his draft stock might be as high as that of any running back.
Williams (6-0, 227) emerged from obscurity as a senior and has been excellent on BC's stretch plays. He lacks speed and is more of a plugger, and seems likely to be a mid-round pick.
Here are the bowls with the top combined statistical leaders in some other categories. We're listing them in order of the NFL "attractiveness" of the players involved.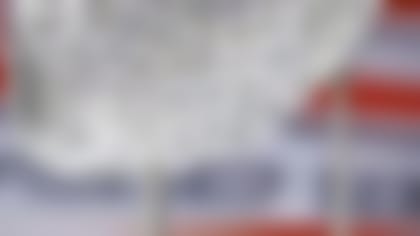 Because college football apparently needs 35 bowl games, it's a lot easier to pick the best game than to pick the worst. Here's a ranking of each matchup from worst to best. More ...
Most passing TDs: Fiesta Bowl
This is the best quarterback matchup in all the bowls, and the two stud juniors involved -- UCF's Blake Bortles and Baylor's Bryce Petty -- have combined to throw 52 TD passes. Petty (6-3, 230), who already has announced he is staying for his senior season, has thrown 30 of them. Bortles (6-4, 230), who has zoomed up most draft boards this fall, hasn't said whether he's returning for his senior season.
The game matches a physical Big Ten champ (Michigan State) against a physical Pac-12 champ (Stanford), and it also features two of the better defenses nationally. Stanford senior outside linebacker Trent Murphy leads the nation with 14 sacks. Michigan State third-year sophomore defensive end Shilique Calhoun has 7.5 sacks, making for 21.5 combined sacks. Murphy is a linebacker in Stanford's 3-4 scheme, but he could play end at the next level. He is big (6-6, 261), strong and runs well; he is a likely first- or second-rounder. Calhoun (6-4, 250) seems likely to return to school, and if he does, he will be one of the best ends in the nation next season. He was a first-time starter this season, and his athleticism makes him a dangerous edge rusher. He also held up well against the run, a trait he'll need to show off against Stanford.
Most receiving yards: Chick-fil-A Bowl
The game features Texas A&M quarterback Johnny Manziel, and it also features two prolific wide receivers. A&M's Mike Evans, a third-year sophomore who hasn't said whether he's staying in school, and Duke junior Jamison Crowder have a combined 2,519 receiving yards (Evans has 1,322, Crowder 1,197). Evans (6-5, 225) is a physical nightmare for opposing quarterbacks. He's not a blazer, but he is a former basketball star who understands positioning and is adept at using his body to shield off defenders. Crowder (5-9, 175) almost certainly will stay in school. He has great hands, runs precise routes and is extremely shifty even if he does lack elite speed.
Most receptions: Hawaii Bowl
It's on Christmas Eve, so tune in if you get antsy waiting for your kids to go to bed so Santa can visit. Oregon State junior Brandin Cooks (5-10, 186) has 120 receptions, and Boise State has two receivers who have caught 77 passes; the 197 combined receptions is the most of any bowl. The Boise receivers with 77 catches each are Matt Miller and Shane Williams-Rhodes. Cooks has emerged as a bona-fide star this season and may be the best receiver in the Pac-12. He has not said anything definitive about turning pro. Miller (6-3, 222) and Williams-Rhodes (5-6, 157) are a potent duo. Williams-Rhodes, a sophomore, lacks size but can be dangerous because of his quickness. Miller is one of the more productive receivers on the West Coast for three seasons and should become even better as a senior.
Most tackles: New Mexico Bowl
Unheralded Colorado State linebacker Max Morgan (6-1, 225) has 129 tackles and stud Washington State strong safety Deone Bucannon has 109. That's a combined 238 stops. Bucannon (6-1, 215) runs well (he has been clocked at 4.47 seconds in the 40-yard dash) and hits a ton. He also has five interceptions this season. He could be drafted as early as the second round and should come off the board by the end of the third round.
Most passing yards: New Mexico Bowl
The starting quarterbacks have combined for 7,514 yards. Washington State junior Connor Halliday (6-4, 190) has thrown for 4,187, and Colorado State junior Garrett Grayson (6-2, 220) has 3,327. Halliday could become a third-day prospect next season if he can cut down on his mistakes (21 picks this season, 34 in his career) and add some weight and strength.
Mike Huguenin can be reached at mike.huguenin@nfl.com. You also can follow him on Twitter @MikeHuguenin.