Alabama and USC, two of the biggest names in college football, will open the 2016 season at AT&T Stadium in Arlington, Texas.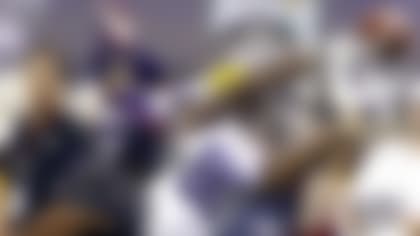 The schools have met eight times in the regular season, with the last regular-season meeting coming in 1978. Alabama beat USC in the 1985 Aloha Bowl in the most recent game between the teams.
The game is scheduled for Sept. 3, which makes Texas the center of the college football universe that day: Texas plays host to Notre Dame and Texas A&M to UCLA the same day.
Alabama opened the 2012 season at AT&T Stadium with a rout of Michigan and will open the 2015 season there against Wisconsin. This season's "Cowboys Classic" opener has Florida State facing Oklahoma State, and the 2017 game has Florida meeting Michigan.
The "Cowboys Classic" has become the premier season-opener in college ball. With the college football playoff coming into play this season and organizers pointing to strength of schedule as one of the factors in determining the four teams, the question going forward will be whether power programs feel the need to schedule at least one premier non-conference game each season.
Some teams appear to be thinking along those lines. Along with the games mentioned above, Ohio State and Oklahoma have a home-and-home series scheduled in 2016 and '17; the Buckeyes and Oregon have a home-and-home scheduled for 2020 and '21, and Ohio State and Texas have a home-and-home in 2022 and '23. LSU and Wisconsin will play at Lambeau Field in 2016, and LSU and UCLA have a home-and-home scheduled for 2021 and 2024. Oregon and Texas A&M have a home-and-home scheduled for 2018 and '19, but A&M recently canceled a home-and-home with USC.
When it comes to playoff time, while it'll be nice to trumpet a good strength of schedule, a 12-0 power-conference team always is going to trumpet a 11-1 power-conference team with a "good" loss. But when talk turns to differentiating between one-loss teams, everything else being equal, the team with the "better" loss seemingly would be viewed better by the committee.
Mike Huguenin can be reached at mike.huguenin@nfl.com. You also can follow him on Twitter @MikeHuguenin.