They didn't disappoint on Saturday.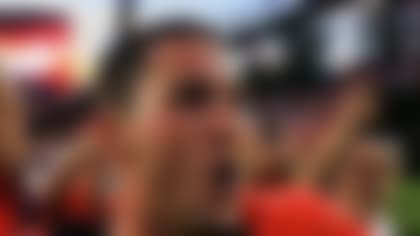 From Aaron Murray's big-game heroics vs. LSU to Oklahoma's statement win at Notre Dame, here are the things we learned from college football's fifth weekend. **More ...**
Murray fired his fourth touchdown pass of the day with 1:47 remaining to give the Bulldogs a 44-41 lead, and they held on for a home win in a game that had to boost the NFL draft stock for both quarterbacks. Murray completed 20 of 34 passes for 298 yards, four scores and one interception against one of the most athletic defenses in the Southeastern Conference. Statistically, Mettenberger was even better in a losing effort, completing 23 of 37 passes for 372 yards, three touchdowns and no interceptions.
LSU junior receiver Jarvis Landry, a strong prospect in his own right, benefited most from Mettenberger's big day. Landry caught 10 passes for 156 yards and a touchdown. Odell Beckham, a junior, also had a strong receiving day for LSU with six receptions for 118 yards.
Murray entered the season regarded more highly as an NFL prospect than Mettenberger. However, with Mettenberger's size (6-foot-5, 230 pounds), he could now be positioning himself ahead of the 6-foot-1 Murray on some draft boards.