Each Monday during the college football season, NFL Media draft analyst Daniel Jeremiah identifies five things that are chugging along smoothly and five things that are off the rails.
1. Florida State RB Devonta Freeman
Florida State has three very talented running backs but Freeman was the key contributor in the Noles' 41-14 pasting of Miami on Saturday night. He piled up 78 yards and two scores on the ground, and he also caught six passes for 98 yards and another score. He was outstanding in the screen game, setting up blocks and showing an explosive burst in the open field. In the run game, I was impressed by his combination of quickness, elusiveness and power.
Week 10: Things we learned From Jadeveon Clowney coming up empty again vs. Mississippi State to Ohio State's unsung tight end, here are the lessons we learned from the college football weekend. **More ...**
2. Boston College RB Andre Williams
Williams has created a lot of buzz in the scouting community. The Eagles' senior running back has outstanding size (6-foot, 227 pounds) and production (1,176 yards and 10 rushing touchdowns). He had another excellent game on Saturday, piling up 166 yards and two scores in the Eagles' 34-27 victory over Virginia Tech. College football is loaded with undersized running backs, but Williams is one of the few, true workhorse backs. He ran the ball 33 times against the Hokies, which was the fifth time this season he's had more than 25 carries.
3. Michigan State's defense
Thanks to a dominant Spartans defense, Michigan State handed rival Michigan an embarrassing 29-6 loss on Saturday. The Wolverines couldn't move the ball against the fast, aggressive and disciplined MSU defense. Michigan was held to 168 total yards, allowed seven sacks and went 2 of 14 on third-down conversions. To gauge just how dominant the Spartans' front played, take a look at the rushing statistics: Michigan finished the game with minus-48 rushing yards.
4. Fresno State QB Derek Carr
Carr bounced back after a rocky outing against San Diego State, putting up monster numbers in the Bulldogs' 41-23 win over Nevada. He completed 39 of 55 passes for 487 yards and three touchdowns. He also produced his second rushing touchdown of the season. He was more careful with the football this week, and he was also more consistent with his footwork. This season, he has already passed for 3,061 yards and he has racked up 28 touchdowns to go with just four interceptions.
5. Georgia RB Todd Gurley
Gurley returned to the Bulldogs' lineup after missing the previous three games with an ankle injury. Despite running with a slight limp, the ultra-talented sophomore still put on a show against the Florida Gators. He ran the ball 17 times for 100 yards and a touchdown, and he caught three passes for 87 yards and another score. He powered through defenders from five yards out to score the game's first touchdown. He showed his versatility three minutes later, catching an angle route and outrunning the Florida defense on the way to a 73-yard score. He proved once again that he is the best running back in college football.
1. Virginia Tech QB Logan Thomas
Thomas has outstanding size and arm strength, but his poor accuracy and decision-making continues to be an issue. He racked up 391 passing yards against Boston College, but he threw two costly interceptions and also fumbled twice. One of his interceptions was returned for a touchdown and his four turnovers produced a combined 17 points for the Eagles.
Week 10: Top RB performances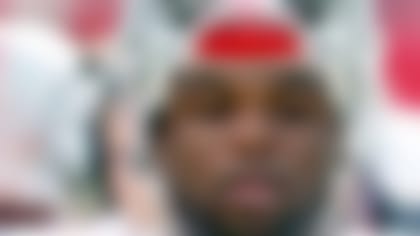 Ohio State's Carlos Hyde needed only eight carries to record his fourth straight 100-yard game in one of the top RB performances in Week 10. **More ...**
2. Oregon State QB Sean Mannion
Mannion was on a torrid pace to begin the season, but as the competition has improved, his play is starting to deteriorate. After throwing for at least three touchdowns in each of the Beavers' first seven games, he has only thrown a combined two touchdowns over the last two games. The USC pass rush harassed Mannion throughout the game and his decision-making was poor. He threw three interceptions, including two in the red zone. The Beavers dropped their second straight home game, falling to the Trojans 31-14.
3. Miami RB Duke Johnson (injury)
It seems like every week there is another major injury in college football. This week, the Miami Hurricanes lost one of the top runners in the nation as Duke Johnson broke his ankle against Florida State. Johnson was having a solid outing (23 carries for 97 yards) before getting bent backward on a short-yardage run and suffering the injury. This is a huge blow to the Miami offense. Quarterback Stephen Morris is very talented, but he's too inconsistent to carry the offensive load.
Week 10: Top QB performances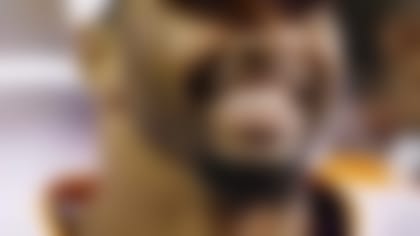 Clemson's Tajh Boyd played barely more than one half against Virginia but put up monster numbers in the top QB performance in Week 10 of college football. **More ...**
I'll be honest -- I haven't watched much Purdue football this season. After watching their game against Ohio State, I realized I haven't missed much. This is an awful football team. The Buckeyes rolled up 42 first-half points before cruising to a 56-0 win on the road. The Boilermakers gave up 640 yards while producing just 116 yards of total offense. Purdue's only win this season, a 20-14 squeaker, came against an Indiana State squad that has won one game ... against Quincy. The Boilermakers are currently ranked 100th in passing, 121st in rushing, 124th in points scored and 114th in points allowed. Yikes!
5. South Florida DE Aaron Lynch
I watched Lynch play at Notre Dame two years ago and I thought he had all of the tools to eventually become a first-round draft pick. After that season, he transferred to South Florida and was forced to sit out the 2012 campaign. His return to the field in 2013 has been disappointing. He produced three tackles against Houston on Thursday, but he was once again held without a sack. He has just two sacks this season, and he's currently 12th on the team with 19 tackles. He was expected to enter the NFL draft following this season, but that would be a big mistake. He needs to stay at USF and continue to develop.