The ink is barely dry on the 2013 NFL Draft sheets, but already scouts are looking ahead to the 2014 NFL Draft. While it is too early to make hard assessments about the depth and talent of the overall class, it appears teams looking for quarterbacks, skill players and pass rushers will have plenty of options at their disposal next year.
Here is an early look at the top draft-eligible prospects scouts will study over the summer to prep for another intriguing fall of college football:
Brooks: Who nailed the draft?
With all 254 selections in the books, which teams nailed the 2013 NFL Draft? Bucky Brooks points out the most notable hauls. **More ...**
1) Teddy Bridgewater*, QB, Louisville: To observers not already familiar with the best pure passer in college football, the Sugar Bowl served as Bridgewater's coming-out party. He displays elite arm strength, touch and accuracy, though he is most impressive as the unquestioned leader of the Cardinals.
2) Jadeveon Clowney*, DE, South Carolina: Clowney's ferocious hit on Michigan running back Vincent Smith in the Outback Bowl made the South Carolina beast an internet sensation. However, astute followers of college football were already quite familiar with one of the most dominant defenders in the country. Clowney's freakish combination of size, strength and athleticism is rare, and his natural rush skills have NFL scouts salivating about his pro potential.
3) Marqise Lee*, WR, USC: After playing in the shadow of Robert Woods for a season, Lee emerged as the most explosive receiver in college football as a sophomore. He is a speedster with remarkable burst and ball skills. Lee is a dangerous open-field runner with the capacity to turn short passes into big gains. Speed and playmaking ability are coveted at a premium in the NFL; Lee's electric game is already creating buzz in scouting circles.
4) Taylor Lewan, OT, Michigan: It is quite possible that Lewan bypassed a chance to be a top-five selection by electing to return to Michigan for his senior season. However, another year of development could vault him into consideration as the top prospect in the 2014 class. Lewan is big, physical and athletic on the edges, making him a natural fit at left tackle in the NFL.
5) Jake Matthews, OT, Texas A&M: Matthews possesses the game and bloodlines (his father, Bruce, is an NFL Hall of Famer) to develop into a perennial Pro Bowler at the next level. The Texas A&M standout has spent the past three seasons capably manning the right tackle spot, but he'll get a chance to showcase his skills as a blind-side blocker when he moves to Luke Joeckel's old position as a senior. If he continues to shine against SEC competition, he'll make it tough for NFL evaluators to bypass him at the top of the charts.
6) Jackson Jeffcoat, DE, Texas: A season-ending injury prevented Jeffcoat from exploring a jump to the pros in 2013, but the extra time in Austin could give him an opportunity to refine his skills as an explosive edge rusher. Additionally, Jeffcoat will get a chance to add a few pounds to a frame that is otherwise ready-made for the pro game.
7) Anthony Barr, OLB, UCLA: In his first season on the defensive side of the ball in 2012, Barr instantly became one of the top pass rushers in college football. The Bruin led the Pac-12 with 13.5 sacks and amassed 21.5 tackles for loss while undergoing on-the-job training from Jim Mora and Co. Given another season to master the tricks of the trade, Barr could make a case for consideration as the top defender in college football -- and as a legitimate top-10 pick.
8) AJ McCarron, QB, Alabama: McCarron doesn't get enough credit for the Crimson Tide's back-to-back national titles, but scouts are starting to recognize his pro-ready game. Capable of making every throw in the book, McCarron could enter the NFL with 40 college starts under his belt.
9) Sammy Watkins*, WR, Clemson: Though he is coming off of a disappointing sophomore season, Watkins remains one of the top playmakers in college football, a dynamic receiver with speed, quickness and burst. Additionally, Watkins is an electrifying runner with outstanding vision, instinct and awareness. If Watkins can regain the form he showed in 2011 (when he had 82 receptions for 1,219 yards and 12 touchdowns), he'll push Marqise Lee for the top spot at his position.
Casserly: Draft steals on each day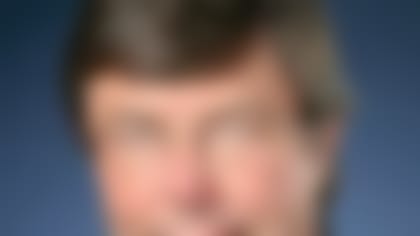 Which players are bound to outperform their draft slots? Charley Casserly identifies 10 value picks to keep an eye on. **More ...**
10) Aaron Murray, QB, Georgia: Murray contemplated making the jump to the NFL after a solid junior season, but he returned to refine the finer point of his game. As a pocket passer, Murray shows exceptional awareness and anticipation, routinely leading receivers into open areas. While he lacks a big arm, he makes up for this deficiency with impeccable timing from the pocket. If Murray consistently displays the ability to deliver pinpoint throws in the short/intermediate range, he could convince a quarterback-needy team that he is capable of thriving in a quick-rhythm passing attack at the next level.
11) Kyle Van Noy, OLB, BYU
12) Jordan Matthews, WR, Vanderbilt
13) James Hurst, OT, North Carolina
14) Tajh Boyd, QB, Clemson
15) C.J. Mosley, OLB, Alabama
16) Cyril Richardson, OG, Baylor
17) Zack Martin, OT, Notre Dame
18) Aaron Colvin, CB, Oklahoma
19) Silas Redd, RB, USC
20) Daniel McCullers, DT, Tennessee
21) Jason Verrett, CB, TCU
22) Gabe Jackson, OG, Mississippi State
23) Logan Thomas, QB, Virginia Tech
24) Damien Williams, RB, Oklahoma
25) Calvin Barnett, DT, Oklahoma State
26) Cody Hoffman, WR, BYU
27) Kareem Martin, DE, North Carolina
28) Zach Mettenberger, QB, LSU
29) Morgan Breslin, DE, USC
30) Will Sutton, DT, Arizona State
Notably absent from my top-30 list is the reigning Heisman Trophy winner, Texas A&M QB Johnny Manziel. While I certainly believe he is one of the best football players in college football, I'm not convinced that his game translates well to the NFL. He is an undersized quarterback with a slightly below-average arm. While Manziel's scrambling ability and improvisational skills make him a fun guy to watch, I don't believe you can build a pro offense around a "sandlot" game. If he displays a more consistent approach from the pocket in the fall, he could enter the discussion at a later time.