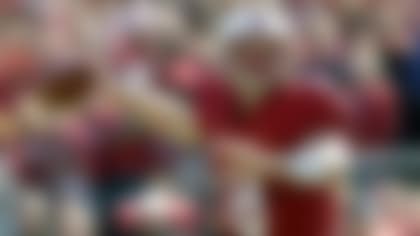 We're continuing our countdown to the top team in college football for 2014 and unveiling our teams in groups of eight, working backward from 128. Thus, the 15th batch of our rankings includes teams ranked ninth through 16th.
We'll include a look at each team's top players. Obviously, the better the team, the more "top players." Still, even teams that are going to struggle to win two or three games have players that are worth watching, and we'll let you know who they are.
Coach:Jim Mora
2013 record:10-3
Top players to watch:QB Brett Hundley (6-foot-3, 227 pounds, junior), DL Eddie Vanderdoes (6-3, 310, sophomore), LB Eric Kendricks (6-1, 230, senior), LB Myles Jack (6-1, 230, sophomore)
The outlook:The Bruins won 10 games last season, despite being young at just about every position, and are primed to have an even better 2014. Hundley leads the way on offense and will have a talented collection of receivers to find in the passing game, even if a true go-to guy hasn't yet emerged going into the opener. There will be a few fresh faces on defense and the offensive line, but there's not much of a step back in terms of talent. The loss of Anthony Barr as a pass rusher can't be discounted, but you can understand why UCLA is being mentioned as a possible darkhorse to reach the new College Football Playoff given the talent on the roster. The schedule is loaded, but luckily UCLA gets Oregon, USC and Stanford all at the Rose Bowl.
Coach:Art Briles
2013 record:11-2
Top players to watch:QB Bryce Petty (6-3, 230, senior), OL Spencer Drango (6-5, 315, junior), DE Shawn Oakman (6-9, 275, junior), LB Bryce Hager (6-2, 235, senior)
The outlook:For the first time in decades, the Bears are defending a conference title. It's unusual for the program to be atop the Big 12, but that's a credit to how well Briles has built things in Waco. Now, there are expectations (and a shiny new stadium) for 2014, and there's plenty to be optimistic about. Petty, Antwan Goodley and Shock Linwood are as good a trio as you'll find and the front seven on defense will be the best in years. Offensive line depth and an inexperienced secondary are causes for concern, but Baylor should once again put up big offensive numbers and be a mainstay in the top 10 this season.
Coach:Steve Sarkisian
2013 record:10-4
Top players to watch:RB Javorius Allen (6-1, 215, junior), WR Nelson Agholor (6-1, 185, junior), DL Leonard Williams (6-5, 290, junior), LB Hayes Pullard (6-1, 230, senior)
The outlook:Despite all the turmoil last year, it's still hard to believe the Trojans won 10 games under three different head coaches. In comes Steve Sarkisian to provide some stability. His familiarity with the program and the conference give the talented USC roster a realistic chance of winning the South Division and possibly the Pac-12. Cody Kessler is a steady hand under center and the offense has weapons all over that should deliver if the line up front can come together. The defense is stacked at all three levels, but depth is once again lacking compared to some peers, and how that depth holds up will be the determining factor as to where USC stands at the end of the year.
Check out the top 10 players from Stanford to play in the NFL.
Coach:David Shaw
2013 record:11-3
Top players to watch:QB Kevin Hogan (6-4, 228, junior), WR Ty Montgomery (6-2, 215, senior), OL Andrus Peat (6-7, 312, junior), DE Henry Anderson (6-6, 295, senior)
The outlook:Stanford has embraced exceeding expectations the past few years and will once again look to prove naysayers wrong in 2014. Still, there's a lot to replace from last year's conference title-winning team, including four starters on the offensive line. Of course, the Cardinal are filling those spots with talented, smart players and Hogan is primed to make the leap from good to great. The defense saw coordinator Derek Mason move on to become the head coach at Vanderbilt in the offseason, and the unit will try to replace leaders like Trent Murphy and Shayne Skov. A.J. Tarpley and Jordan Richards should keep everybody in line, however, and NFL potential is everywhere. The schedule isn't easy, though, and if Stanford wins another league title, it will be well-earned.
Coach:Mark Richt
2013 record:8-5
Top players to watch: QB Hutson Mason (6-3, 200, senior); RB Todd Gurley (6-3, 230, junior); WR Malcolm Mitchell (6-1, 190, junior); LB Jordan Jenkins (6-3, 245, junior); DL Ray Drew (6-5, 275, senior); LB Leonard Floyd (6-4, 220, sophomore); LB Ramik Wilson (6-2, 230, senior)
The outlook: The Bulldogs' defensive front seven should be solid this year with plenty of returning talent, but the secondary will be young and thin after offseason attrition that included the dismissals of Josh Harvey-Clemons and Tray Matthews. Offensively, Mason must fill the void left by Aaron Murray, but he will have perhaps the best running back in the nation to help him move the chains in Gurley.
Coach:Les Miles
2013 record:10-3
Top players to watch: RB Leonard Fournette (6-1, 225, freshman); Jalen Mills (6-1, 190, junior); TE Dillon Gordon (6-5, 285, junior); OL La'el Collins (6-5, 315, senior); OL Vadal Alexander (6-6, 340, junior); LB Kwon Alexander (6-2, 220, junior)
The outlook: The quarterback battle between Anthony Jennings and Brandon Harris will carry into fall camp on the Bayou, but there is little doubt of who will handle the rushing load: incoming freshman Fournette is expected to fill the void left by Jeremy Hill in a big way. The LSU offensive line should be very strong with Collins and Alexander anchoring the front, although LSU will be inexperienced at the wide receiver position. Defensively, early exits to the NFL have ravaged the Tigers' lineup, but a solid secondary (assuming CB Mills returns from suspension) should help prevent too many big plays in the passing game. Watch LSU's season-opening test against Wisconsin for a good idea of how prepared it will be for SEC play.
Take a look ahead to the 2014 college football season with the most intriguing offensive tackles to follow this fall.
Coach: Kirk Ferentz
2013 record: 8-5
Top players to watch: C Austin Blythe (6-3, 290, junior); DT Carl Davis (6-5, 315, senior); TE Jake Duzey (6-4, 245, junior); CB Desmond King (5-11, 190, sophomore); SS John Lowdermilk (6-2, 210, senior); QB Jake Rudock (6-3, 208, junior); OT Brandon Scherff (6-5, 310, senior); DT Louis Trinca-Pasat (6-3, 290, senior); G Jordan Walsh (6-4, 290, junior); RB Mark Weisman (6-0, 240, senior)
The outlook: Iowa has won double-digit games only once in the past nine seasons, but appears primed to do so this season. Along the way, the Hawkeyes could win the Big Ten West Division title. There will be nothing fancy about Iowa: Ferentz likes to win with the run and stout defense, and things look to be in place in that regard. Scherff is the centerpiece of the entire team; he is one of the best players nationally, regardless of position, and is a road-grader up front who knows how to get to the second level -- and knock down everything in his way. He is exceptionally strong and also a good pass blocker. Blythe and Walsh should be among the best at their positions in the Big Ten. Blythe played guard as a redshirt freshman in 2012 before moving to center last season, and he handled his new position with aplomb. Walsh is a grinder with solid technique who just seems to be able to get the job done. Weisman is an effective between-the-tackles runner who is a great fit for the Hawkeyes' offense; he might not have an NFL future, but he heads a deep position group for Iowa. Duzey is part of a two-tight end set, and he's the receiver of the two (senior Ray Hamilton is the better blocker). Duzey is an OK blocker, but has 35-catch potential. Rudock generally was OK as a first-time starter last season, though he threw 13 picks and made some highly questionable decisions at times. He needs to keep his picks total in single digits and increase his completion percentage from 59 to the mid-60s this fall.
Davis and Trinca-Pasat give the Hawkeyes the best DT duo in the Big Ten. Davis is strong and holds up extremely well at the point of attack, and he is one of the top five senior D-tackles nationally. Trinca-Pasat often is overlooked, but he had eight tackles for loss last season; with Davis getting most of the attention from opposing offensive lines, Trinca-Pasat -- who has surprising quickness -- should be able to get into double digits in TFLs this fall. King emerged as a playmaker as a true freshman last fall, finishing with 69 tackles, three picks and eight pass breakups. He runs well and has good instincts. Lowdermilk, whose dad, Kirk, was an NFL offensive lineman, is a heady guy who won't wow anyone with his athleticism, but he does bring the wood on tackles and always seems to be where he is needed. The biggest issue for Iowa this season is replacing three senior starting linebackers. There is some talent at the position, but it hasn't really done all that much.
The schedule is extremely conducive to a 10-win season. The toughest non-conference game is at Pittsburgh, and the three toughest league games are at home -- and all in November: Northwestern, Wisconsin and Nebraska. The toughest division crossover game? Maryland. And the games against the Badgers and Huskers close out the regular season. Iowa would finish third, at best, in the Big Ten East Division, but it can win the West. Indeed, if Iowa is 9-1 or 10-0 going into the final two games, it shouldn't surprise anyone.
Take a look at the top 10 players from Wisconsin to play in the NFL.
Coach: Gary Andersen
2013 record: 9-4
Top players to watch: TE Sam Arneson (6-4, 254, senior); LB Vince Biegel (6-4, 233, sophomore); SS Michael Caputo (6-1, 206, junior); RB Corey Clement (5-11, 210, sophomore); TB Melvin Gordon (6-1, 207, junior); OT Rob Havenstein (6-8, 327, senior); NT Warren Herring (6-3, 294, senior); OT Tyler Marz (6-5, 321, junior); CB Sojourn Shelton (5-9, 172, sophomore); C Dan Voltz (6-3, 313, sophomore); FB Derek Watt (6-2, 231, junior)
The outlook: The Badgers' two-season streak of Big Ten Championship Game appearances ended last season, Andersen's first as coach, but the Badgers could return to the title game this season. As usual, the offense will revolve around the running game. Gordon is one of the top two backs nationally; he ran for 1,609 yards and 12 TDs last season, and should improve on both sets of numbers this fall. He has good speed and explosiveness, but can he catch? He hasn't shown that facet of his game yet. He will share carries with Clement, who ran for 547 yards on 67 carries last season. Clement should get into triple-digits in carries this fall, but Gordon unquestionably is the guy. Watt, J.J.'s little brother, rarely (very rarely) has the ball in his hands but is a good blocker. The Badgers have a big, physical offensive line headed by the towering Havenstein, who will be a three-year starter. He plays on the right side, and run-blocking is his forte. Marz, heading into his second season as the starting left tackle, also is a good run blocker but needs more consistency. Voltz played well as a redshirt freshman last season and is a star on the rise. Arneson will be a full-time starter for the first time; he is a solid blocker, and if he can show some receiving ability, all the better for the offense.
Herring is the key guy on an all-new starting defensive line (the Badgers run a 3-4 set). He showed an ability to be disruptive last season, with four sacks and six tackles for loss, as a reserve. Biegel is another first-time starter who showed flashes as a redshirt freshman last season; he has good speed and looks to have a high upside. Shelton played at a high level as a true freshman last fall, starting 12 games and finishing with four picks and seven pass breakups. He needs to add weight and strength, but he has good quickness and ball skills. Caputo is active against the run. You'll notice there have been no mentions of quarterbacks or receivers. Junior Joel Stave (6-5, 225) is the returning starter at quarterback, but he is adequate and nothing more. Andersen would prefer a mobile quarterback, which gives senior Tanner McEvoy a chance to unseat Stave. As for receivers, none of the returnees had more than 10 catches last season.
Is there a legit go-to receiver on the roster? Thing is, even with the questions about the quarterback and the passing attack, Wisconsin has a good shot at the Big Ten West Division title. The non-conference schedule includes games against LSU and MAC favorite Bowling Green, but the Badgers miss out on Michigan, Michigan State, Ohio State and Penn State in division crossover games and don't play West contenders Iowa (road) and Nebraska (home) until mid-November. The Badgers have won at least nine games four times in the past five seasons, and look well-positioned to make it five times in six seasons. If the quarterback play rises from adequate to merely good, the Badgers can win the division.