It's summer time at the NFL. During the next few weeks, we here at NFL.com will unveil our Most Underrated and Overrated Players of All Time for all 32 teams and allow users to determine their choices as well.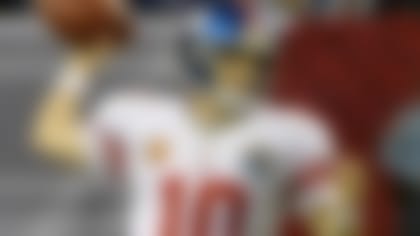 Eli Manning -- QB, 2004-present
Hands down, Manning is the greatest New York Giants quarterback ever. Fans don't give Eli enough credit for what he's accomplished in his nine seasons. He's already brought home two Super Bowl championships, one against a team pursuing the first 19-0 season in NFL history. Manning already has thrown for more touchdowns and fewer interceptions than Phil Simms. This season, Manning will most likely surpass Simms as the Giants' all-time leader in passing yards, and solidify his spot as the greatest quarterback in franchise history. For some reason, the perception that Eli Manning is not an elite quarterback still exists, and that makes him underrated.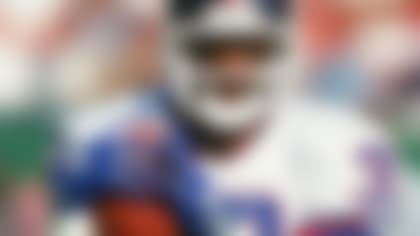 Dave Meggett -- RB, 1989-1994
While most Giants fans remember Meggett, he is still one of the most underrated players of all time. Meggett invigorated the Giants offense with his contributions in the return game and in the backfield. With the Giants' current absence of a return game, every fan would love to have a guy like Meggett on the squad. In 1990, he sparked the Giants to a Super Bowl championship with his league-leading 467 punt return yards. In that Super Bowl victory, Meggett also contributed on offense, coming up big on third downs throughout the game. Before Darren Sproles was a household name, Meggett was the prototypical "scat-back" threat and was consistently a game-changer.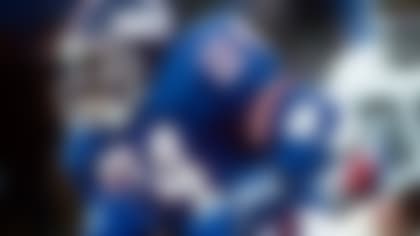 Ottis "O.J." Anderson -- RB, 1986-1992
Anderson revived his career in New York when he led the Giants to a victory over the Buffalo Bills in Super Bowl XXV. Originally drafted by the St. Louis Cardinals in 1979, Anderson was solid for seven seasons in St. Louis before being plagued with injuries. As he was approaching 30, Anderson's career appeared to be over and the Cardinals were looking to trade him. The Giants decided to take a chance on him, and in 1990 he ran wild at the age of 34. Anderson put up 1,023 yards and led the Giants to their second Super Bowl in five years. His performance in Super Bowl XXV was unforgettable as he rumbled for 102 yards and a touchdown, and was named the game's most valuable player.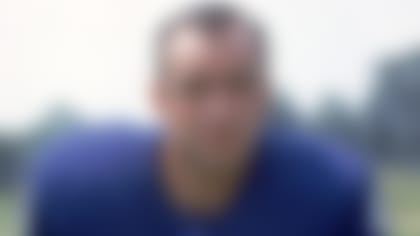 Joe Morrison -- RB, 1959-1972
After their loss to the Chicago Bears in the 1963 NFL Championship Game, the Giants offense struggled for years. They didn't have another winning season until 1970, but during that stretch Morrison was their entire offense. Morrison could do it all, as he lined up at halfback and flanker. In 1969, he had more than 1,000 yards from scrimmage and led the team in rushing. As he never made a Pro Bowl, Morrison was just an unsung hero on a mediocre team. After spending his entire 14-year career with the New York Giants, Morrison retired and was enshrined in the Giants' Ring of Honor. Since he will never wind up in Canton, Morrison will forever be underrated.
Jeremy Shockey -- TE, 2002-07
Shockey made waves with his aggressive play and off-field persona, but proved to be replaceable during the Giants' run to victory in Super Bowl XLII. Despite making four Pro Bowls while with the Giants, Shockey was easily replaced by Kevin Boss, after Shockey suffered a broken fibula and missed the end of the season in 2007. Shockey never played an entire season for the Giants and never had more than 1,000 yards. After becoming a distraction in the locker room, the Giants traded Shockey to the New Orleans Saints for a second- and fifth-round pick. He played three incomplete seasons in New Orleans before being cut in 2011. Shockey defines the term overrated, as he will be remembered for his bravado and not his play.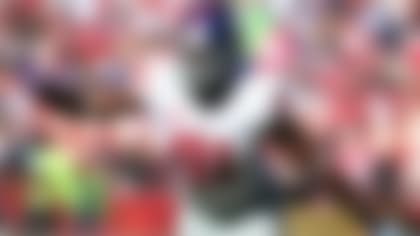 Justin Tuck -- DE, 2005-2012
As a captain, Tuck is supposed to be a leader on the Giants. The best leaders usually lead by example. Tuck hasn't exactly set the best example over the past two seasons, totaling just nine sacks in that time span. That doesn't cut it on a defense predicated on rushing the passer. The Giants had the NFL's second-worst defense in 2012, allowing 383.4 yards per game. They clearly need more leadership from their captain. If he's going to lead the Giants to another Super Bowl, Tuck needs to get off the Subway diet and start crushing opposing quarterbacks.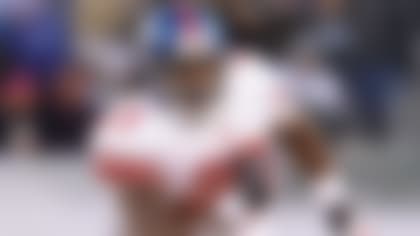 Brandon Jacobs -- RB, 2005-2011
Jacobs runs his mouth better than he runs the football. Widely regarded as a short-yardage back strictly because of his size, Jacobs frequently got stuffed on short-yardage situations. Ahmad Bradshaw consistently overshadowed him on the field, as Jacobs produced only two 1,000-yard seasons in his eight-year career. After being released by the Giants following the 2011 season, Jacobs took his talents to San Francisco. As a 49er, he touched the ball five times before getting suspended for conduct detrimental to the team, proving that he was more of a distraction than anything else.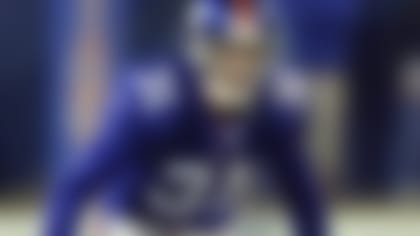 Jason Sehorn -- DB, 1994-2002
For a while, Sehorn was the No. 1 cornerback on the Giants and a fan favorite. He flourished in the New York spotlight and eventually married Angie Harmon, yet Sehorn had a less-than-glorious career. Due to injuries, Sehorn was only able to play two complete seasons in his 10-year career. In his best season, 1997, Sehorn's six interceptions tied for the fifth most in the NFL. Sadly, Sehorn's most memorable moment came when he decided to pull up his pants instead of making a touchdown saving tackle.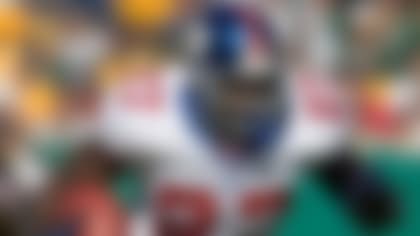 Ron Dayne -- RB, 2000-04
As a Heisman Trophy winner and a first-round pick in 2000, Dayne proved to be nothing more than a below-average running back. As a rookie, Dayne became part of "Thunder and Lightning" alongside Tiki Barber as the Giants made a Super Bowl run. Unfortunately, Dayne's run ended there as he slowly declined over the next three seasons. He never once had a 1,000-yard season and averaged a measly 3.8 yards per carry over his career. The fact that Dayne was considered part of something special during his rookie year makes him overrated.