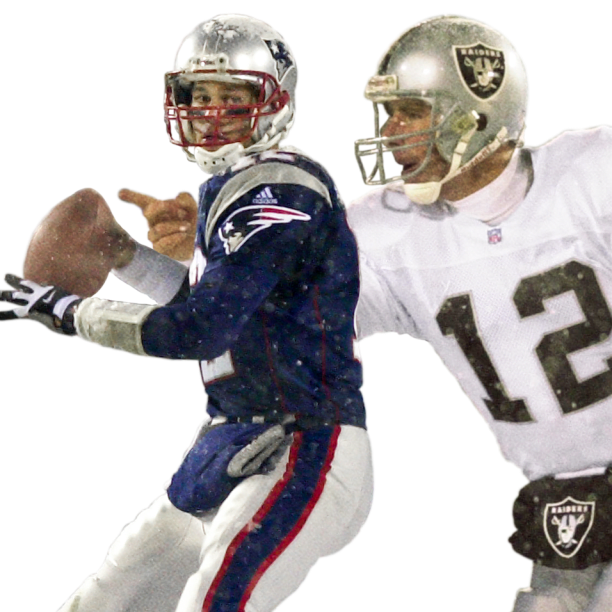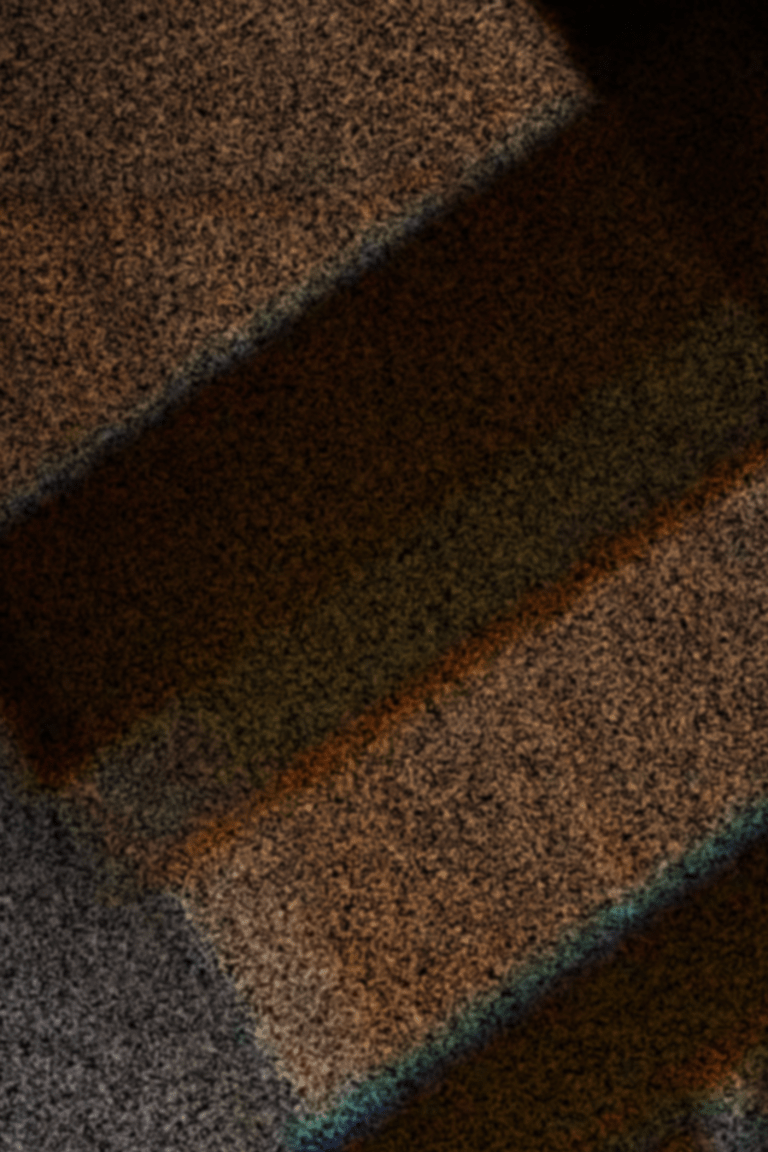 2001 - Raiders vs. Patriots
AFC Divisional Playoff - "The Tuck Rule"
"The rule doesn't even exist anymore. That's how bad it was." - O'Shea Jackson Sr.


by
Ice Cube
O'Shea Jackson Jr.
Donnie Wahlberg
A New England snowstorm on the evening of January 19, 2002 provided the dramatic setting for one of the most controversial referee's decisions in NFL history. The Patriots, led by their coach Bill Belichick and their second-year quarterback, Tom Brady, were playing the Raiders in the AFC Divisional playoff game at Foxboro Stadium. A blizzard made it difficult for both teams to muster much offense, and after three quarters, Oakland led, 13-3. Brady rushed for a touchdown midway through the fourth quarter to make it 13-10, and then with just under two minutes left, New England – without any timeouts – had the ball at Oakland's 42. When Brady was sacked by Raiders cornerback Charles Woodson and fumbled the ball, it bounced around on the snowy field and was recovered by Oakland. The Raiders were headed for the AFC Championship. Or were they? After a replay review, referee Walt Coleman – citing the obscure "Tuck Rule" – concluded that because Brady's arm had been moving forward before he pulled the ball back to his body, the pass was incomplete. Soon after the call was overturned, with 32 seconds left, Adam Vinatieri kicked a 45-yard field goal to force overtime. With 6:31 left in OT, Vinatieri kicked a 23-yard field goal and the Patriots won, 16-13. They beat the Steelers the following week and then defeated St. Louis to win their first of six Super Bowls. The Tuck Rule was eliminated in 2013.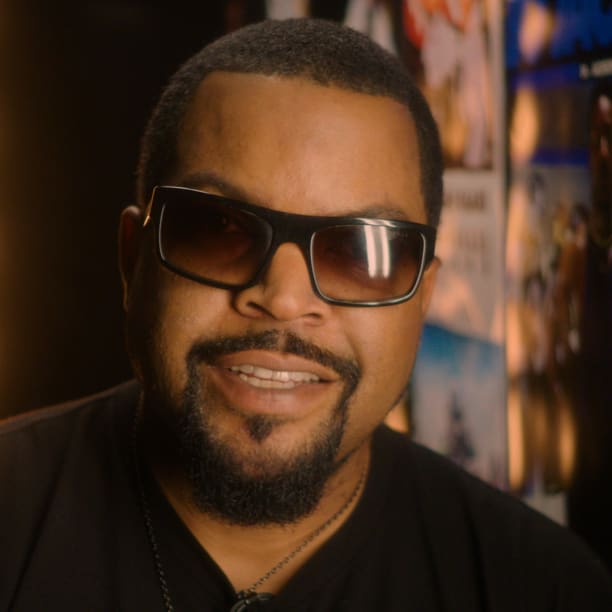 Ice Cube is a rapper and actor who first became famous as a member of the group, N.W.A. One of the most influential solo hip hop artists of all time, Ice Cube is today a member of the Rock and Roll Hall of Fame and an actor, known for his appearances in "Boyz n the Hood," "Friday," and "Barbershop." A Los Angeles native, Ice Cube is the world's most high-profile Raiders fan. He has worn their silver and black gear in his music videos, movies, and day-to-day life. He also wrote the theme song, "Raider Nation."
Place of Birth:
Los Angeles, CA
Preferred Team:
Oakland Raiders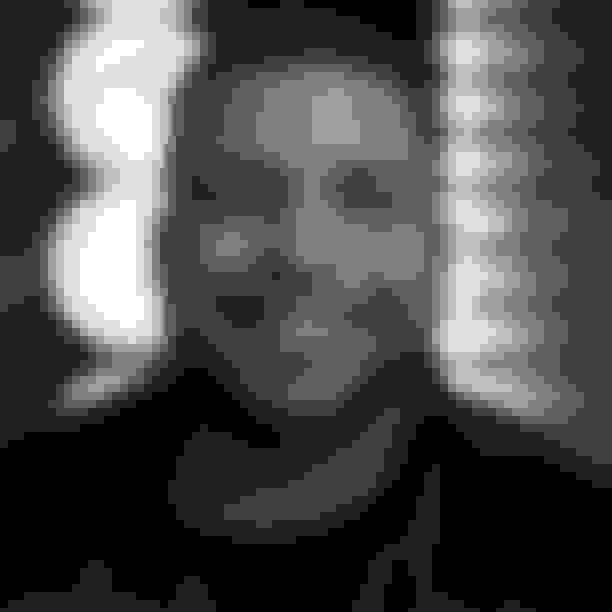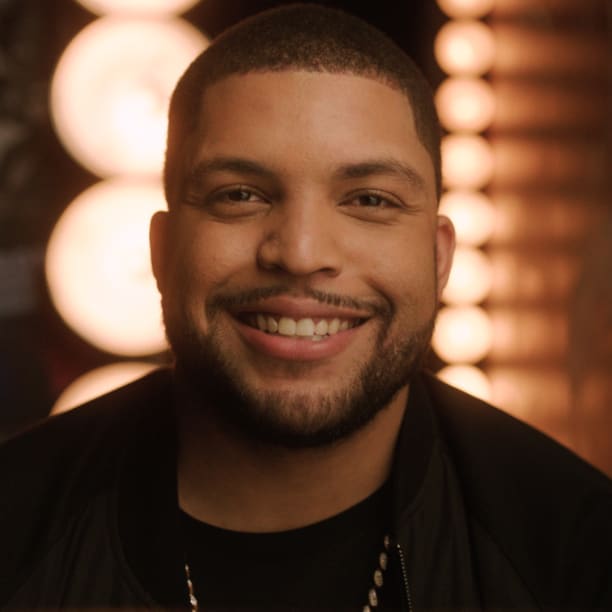 O'Shea Jackson Jr, a Los Angeles native, is an actor and rapper. He is the son of Ice Cube, whom he portrayed in the 2015 movie, "Straight Outta Compton". Unlike Ice Cube though, Jackson is not a Raiders fan; rather, he's been a Rams enthusiast since the team relocated back to Los Angeles.
Place of Birth:
Los Angeles, CA
Preferred Team:
St. Louis Rams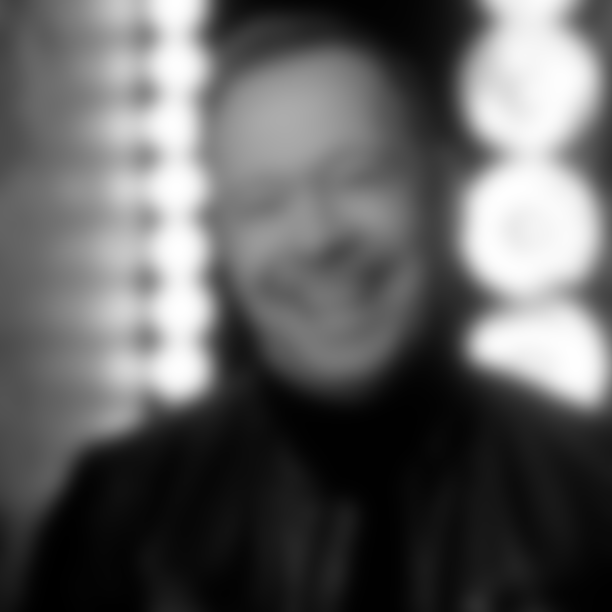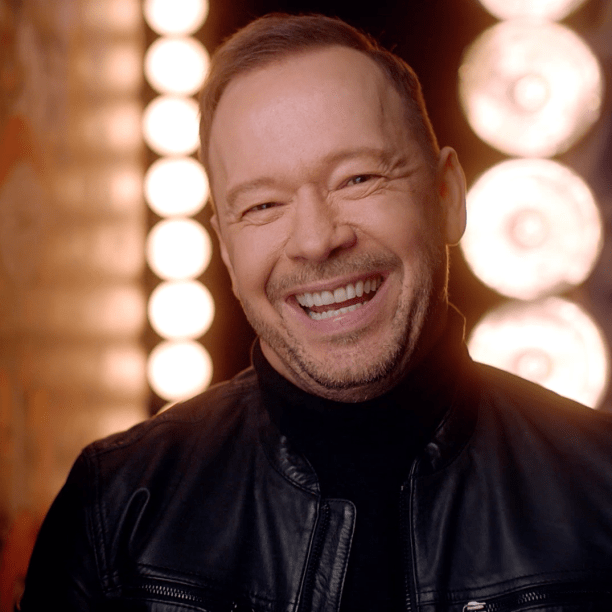 Donnie Wahlberg is a singer and actor who was an original member of the band, New Kids on the Block. A Boston native, Wahlberg has appeared in the films The Sixth Sense and Dreamcatcher, among many other films and TV shows. Wahlberg is a die-hard Patriots fan who has educated his wife, Jenny McCarthy, about the Patriots' dynasty and helped her become an enthusiast. Last season, he gave away his two Super Bowl tickets to a random Patriots fan after Wahlberg was unable to make it.
Place of Birth:
Dorchester, MA
Preferred Team:
New England Patriots