So the Super Bowl went just as we all expected, right? OK, not so much. The Broncos' record-setting offense was smothered from wire-to-wire by the fierce Seahawks defense. But not to be outdone, Russell Wilson and his offensive mates had a pretty nice evening as well. Were you among the NFL Playoff Challenge players who had the perfect Super Bowl combination?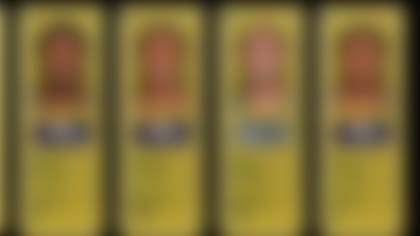 There were some nice fantasy days out, but everything paled in comparison to the huge peformance posted by the Seahawks' defense and special teams. A pick six and a kickoff return for a touchdown? That's just what the fantasy doctors ordered. And if you were one of the many who rolled with Seattle's D/ST for the entirety of the Playoff Challenge, you certainly weren't complaining about the 128 points they gave you.
So there you have it. The postseason is officially over. How'd you do? If you played your cards (or better yet, your fantasy roster) right, you could be on your way to Super Bowl XLIX. Good luck!