Stories about former Detroit Lions wide receiver Titus Young's off-the-field troubles continued to emerge Thursday, with a report that his ex-girlfriend, who The Associated Press identified as Marjani Maldonado, has sought a restraining order against him after he allegedly harassed her and made threats like "I understand why O.J. killed his wife."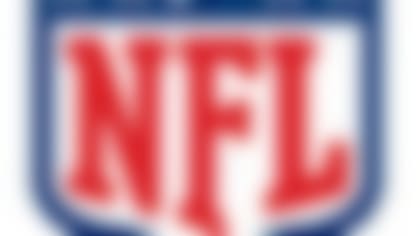 NFL free agency is underway. Follow all of the latest player rumors and signings in our free-agent tracker. More...
The ex-girlfriend, who is the mother of Young's 8-month-old son, said in court documents seeking the restraining order that Young got in fights with multiple people and she feared what he might do, the Press-Enterprise in Riverside, Calif., reported. She also wrote that Young had been in a mental facility more than once but was in denial that he had a problem and wouldn't get help.
"He is not afraid of any authority," the ex-girlfriend wrote. "He even text me and told me he was king. He used to play for the Detroit Lions and he had many violent problems there. They also could explain (his) unstable mental problem, that he refuses help for."
Titus' father, Richard Young, previously told the Detroit Free Press that his son recently had sought help at outpatient facilities in Texas and in Newport Beach and Malibu, Calif.
A Riverside County judge granted the request for a temporary restraining order on May 8, the Press-Enterprise reported, and a hearing is set for May 29.
Young remained in jail, held on bail, Wednesday night in Orange County.
The restraining order was requested during a tumultuous couple of weeks for the 23-year-old, capped with his arrest. On May 4, Young entered a Chevron store and allegedly took a bottle of water and some candy bars without paying. He then returned to the store and allegedly took five cigars without paying. This is considered second-degree commercial burglary, which is a felony.
The ex-girlfriend alleges that Young robbed the gas station while holding their young son, whom she said Young took to San Diego without her knowledge.
Harrison: Top 20 Games of 2012
The 2012 season was one for the ages. Which games will be remembered the most in NFL lore? Elliot Harrison gives you the Top 20.
About one day later, Young was arrested twice in the span of 15 hours in Moreno Valley, Calif. First, he was arrested on suspicion of DUI and, less than 15 hours after his release, he was caught jumping the fence of an impound lot, trying to take back his own black Mustang, according to authorities.
Young found himself in trouble with the law again on May 11, when he is accused of entering a San Clemente home in the middle of the night and scuffling with deputies, according to the Orange County Sheriff's Department.