It's summer time at the NFL.  During the next few weeks, we here at NFL.com  will unveil our Most Underrated and Overrated Players of All Time for all 32 teams and allow users to determine their choices as well.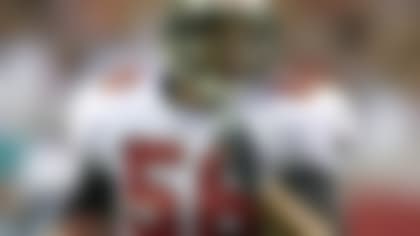 Ryan Nece -- LB, 2002-07
Undrafted out of UCLA, the former Bruin spent six seasons with Tampa Bay. Nece was a top special teams contributor before tearing his ACL midway through his rookie season. He came back the next year, and beat out former Pro Bowler Dwayne Rudd to start at linebacker. For his career, he played in 85 games - starting 35 - for the Bucs and remains in the Tampa area, helping to fund local programs for youth and families through "The Ryan Nece Foundation."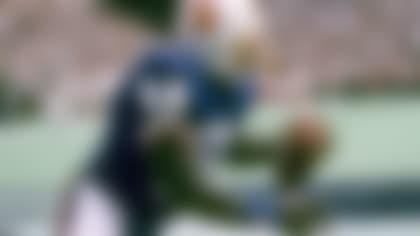 Jimmie Giles -- TE, 1977-86
"He's as Hall-of-Fame worthy as Ozzie Newsom or anybody else," said his former quarterback, Doug Williams. During his nine seasons in Tampa, Giles made four Pro Bowls, caught 279 passes for 4,300 yards and 34 touchdowns. His four-touchdown game against the Miami Dolphins in 1985 is still a Tampa Bay record.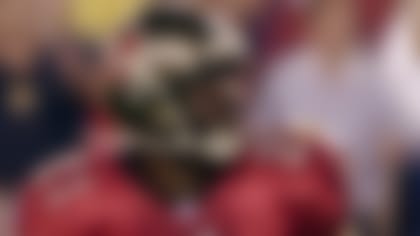 Donnie Abraham -- DB, 1996-2001
A starter since his rookie season, Abraham posted five or more interceptions in five of his six seasons in Tampa Bay. He made the Pro Bowl in 2000, after registering seven interceptions. His 1999 season was even better statistically, when he led the NFL with seven interceptions and returned two for touchdowns.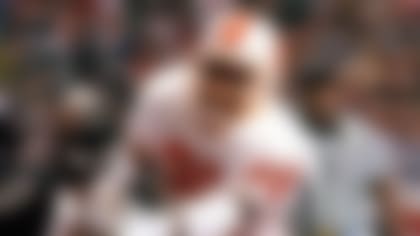 Ricky Reynolds -- CB, 1987-93
Reynolds started 103 of the 105 games he played for the Bucs, and was considered one of the games top cover corners. "When anyone asks me, I tell them the guys who covers me best is Ricky Reynolds of Tampa Bay," former Atlanta FalconsPro Bowl wide receiver Andre Rison once said. Reynolds totaled 17 career interceptions, three sacks and eight fumble recoveries in seven seasons in Tampa Bay.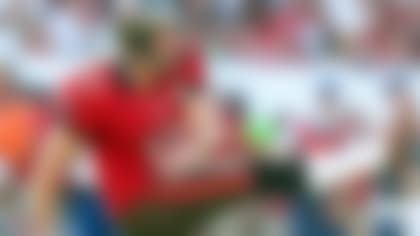 Connor Barth -- PK, 2008-Current
Yes, a kicker. The former Tar Heel has been one of the few Buccaneers bright spots over the past four seasons. His 84.3 percent accuracy is tops in Tampa Bay history, as was his 25 consecutive field goals made during 2012. Barth is also perfect on PAT's, hitting 110 of 110.
Keyshawn Johnson -- WR, 2000-03
The Bucs surrendered two first-round draft picks to acquire Johnson from the New York Jets in 2000 to improve an anemic passing attack. Johnson was the highest paid receiver in the NFL and in return, the Bucs passing offense went from bad to mediocre and they averaged a 15th place finish in scoring offense during Johnson's tenure. His best year was 2001, when he ranked fourth in receptions and seventh in yards, but only hauled in one touchdown. After an argument with Jon Gruden, Johnson was kicked off the team in 2003 and never suited up for the Bucs again.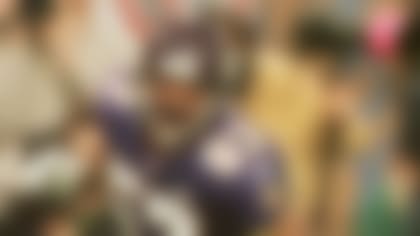 Dwayne Rudd -- LB , 2003
A big offseason acquisition, the former first-round pick was supposed to come in and replace departed starter Alshermond Singleton on defense and continue in the Bucs tradition of great linebackers. Instead, Rudd spent one season in Tampa Bay and started only two games, registering 16 tackles and 2 sacks. He lost his job to second-year player Ryan Nece, who had never started an NFL game before replacing Rudd.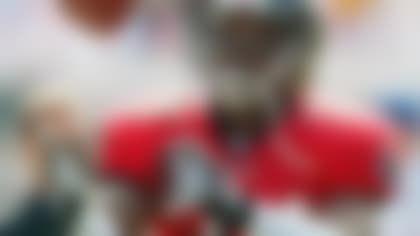 Dexter Jackson -- DB, 1999-2002, 2004-2005
A two-year starter during his four seasons in Tampa Bay, Jackson had one big season, in 2002, which culminated in him being named the MVP of Super Bowl XXXVII, though many would argue the award should have gone to Derrick Brooks or Simeon Rice. During free agency after the season, he signed a $14 million contract with Arizona, where he lasted one season before being released. His last stint in football was with the Florida Tuskers of the defunct UFL in 2009.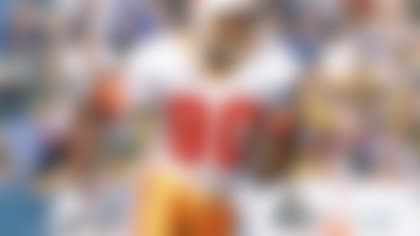 Alvin Harper -- WR, 1995-96
One of the top free agents after the 1994 season, the Bucs signed the former Cowboys No. 2 receiver to step into a No. 1 role. Harper failed to reproduce his Dallas production while wearing creamsicle orange, starting 20 games over two seasons and finishing with 922 yards receiving and three touchdowns. Total. Towards the end of his second year, Harper told reporters, "I'm pretty sure I'll be gone next year. It's going to be hard for them to pay me unless they give me another shot, another chance. If they don't, that's fine. I know what I can do." Which, in Tampa Bay, wasn't much.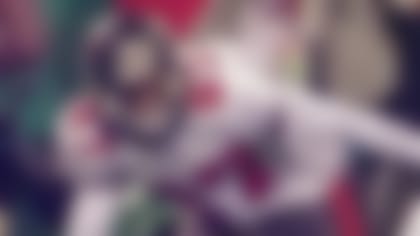 Bert Emanuel -- WR, 1998-99
Tampa Bay dipped into free agency once again in 1998 (obviously erasing the Alvin Harper era from their memory), signing Emanuel away from Atlanta with a deal worth $16.4 million. Emanuel's best season in Tampa saw him catching 41 balls for 636 yards and two scores. His main problem, though, was that he couldn't seem to stay on the field with the Bucs, playing in 22 games over two seasons. Emanuel would go on to play with Miami, Detroit and New England after being released by the Bucs.