No playoffs for NFC West powers?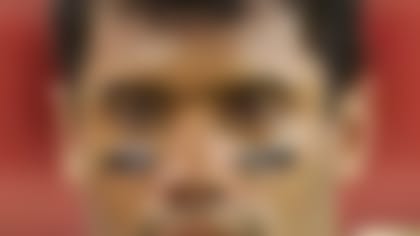 The Seahawks quarterback even spoke warmly of the mercurial Harvin, but does Wilson have more work to do with the rest of Seattle's roster?
In his latest weekly notebook, NFL Media's Albert Breer wrote that "some of Wilson's teammates see him as the coaches' guy, and believe he hasn't done enough of late to ingratiate himself to those he plays with. It's fixable, of course. But it's there."
It's a tension franchise passers often encounter, having to set the example during the workweek while being able to relate to your teammates. Wilson, though, "doesn't go out and party with the guys; he's a first-in, last-out type at the office, and he's fostered strong relationships with his coaches," Breer wrote.
On the field, fallout from the Harvin trade might extend more directly to offensive coordinator Darrell Bevell, who struggled to placate the X-factor with an array of gadget plays aimed at milking the most out of Percy's physical gifts. That "led to many in the organization thinking that the offense was losing its way," wrote Breer.
After some Seahawks players openly campaigned for a "return to the team's downhill-running ethos," Bevell responded by handing Marshawn Lynch 18 carries last week in St. Louis after just 10 totes against the Cowboys -- with Harvin in the lineup -- in Week 6. Breer noted that a handful of Seahawks players will be "watching closely in hopes that this trend continues."