It might have cost him the beginning of the 2015 season, too.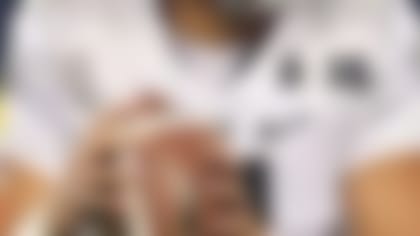 In advance of the draft, Marcus Mariota and others will look to showcase their skills at the combine (Feb. 17-23), only on NFL Network. SCHEDULE
The injury is a torn ACL, NFL Media Insider Ian Rapoport reported Thursday evening, per a source who has spoken to Lane.
The knee injury becomes Lane's chief concern, with a recovery time that could keep him off the field come September, Schneider said. The defensive back serves primarily as the team's nickelback, but has been an important piece in Seattle's defense. In three seasons in Seattle, Lane has recorded 53 tackles, six interceptions and a forced fumble as the less-heralded member of the Legion of Boom.
With Lane sidelined, Seattle was forced to go with Tharold Simon, who was repeatedly targeted in Seattle's 28-24 loss to New England.
Replays of Simon heading in the opposite direction as Patriots receiver Julian Edelman hauled in the game-winning touchdown pass have been played countless times. With starting cornerback Byron Maxwell primed to hit free agency in March and Lane sidelined for the foreseeable future, it sounds like the Seahawks need to prepare for more of Simon in their secondary in 2015, unless they add another defensive back during the offseason.