The college football regular season is nearing its conclusion, but the quarterback race continues to heat up with the top quarterbacks putting it down over the past few weeks. From Jameis Winston cementing his status as the Heisman Trophy frontrunner to AJ McCarron shedding the "game manager" label, the top players at the position have been impressive over the final weeks of the season.
Given a chance to rank the top quarterbacks in college football, I want to reveal my latest list heading into the final week of the regular season.
1. Jameis Winston, Florida State
(Last week's rank: 1)
Winston has been the best player in college football since Week 1, displaying a poise and confidence that is uncommon for a first-time starter. He has thrown pinpoint passes to a set of NFL-ready receivers, while also managing the game with superb efficiency. Given a chance to wrap up a BCS national championship appearance with a win over Duke, Winston could seal the deal as the Heisman Trophy frontrunner.
2. Derek Carr, Fresno State
(Last week's rank: 2)
Fresno State lost a shootout to San Jose State (62-52), but the performance showcased Carr's skills as a gunslinger. The fifth-year senior connected on 38 of 50 passes with six touchdowns. Most important, he turned the ball over only once and kept his Bulldogs in position to win despite a lackluster effort from the defense.
These are the top 10 college football rivalry games, as determined by the College Football 24/7 staff.
3. Teddy Bridgewater, Louisville
(Last week's rank: 3)
Bridgewater has been the most consistent passer in college football, but his production has been down recently. Bridgewater has tossed only two touchdowns in the past three games and failed to crack the 300-yard mark during that span. With a 25:3 touchdown-to-interception ratio and a 71 percent completion rate, it is hard to suggest that Bridgewater isn't playing at a high level this season.
4. AJ McCarron, Alabama
(Last week's rank: 6)
The game manager label is affixed to McCarron's name, but the senior quarterback continues to prove the critics wrong with a penchant for playmaking in key moments. Against Auburn, McCarron connected on 17 of 29 passes with 277 yards and three scores. More important, he delivered a few dimes that showcased his arm strength and touch on vertical throws.
Check out the great college football rivalries that were once a regular occurrence, but aren't anymore.
5. Johnny Manziel, Texas A&M
(Last week's rank: 4)
Johnny Football lost out on his chance to win his second consecutive Heisman Trophy with his subpar play down the stretch. But he remains high on this list based on his sensational production and overall improvement as a passer/playmaker. Manziel completed 69.1 percent of passes with a 33:13 touchdown-to-interception ratio, while adding 686 rushing yards and eight scores. Those numbers are certainly impressive for a quarterback expected to struggle after SEC coaches spent an offseason studying his game.
6. Marcus Mariota, Oregon
(Last week's rank: 8)
Mariota surprised the football world with his decision to return for another season, but I believe the move could make him the top QB in the 2015 draft class. He is a spectacular playmaker with exceptional physical tools, yet he still needs to refine his anticipation and awareness in the pocket. If he takes care of those key aspects of his game, Mariota could revolutionize the quarterback position at the next level.
Check out special college football uniforms worn during the 2013 season.
7. Brett Hundley, UCLA
(Last week's rank: 9)
After suffering through a late-season slump, Hundley has regained his stellar form as one of the top dual-threat quarterbacks in college football. The redshirt sophomore standout picked apart USC with his arm and legs in a 35-14 win last weekend, while showcasing the spectacular talent that has piqued the interests of NFL scouts. If Hundley puts on a show against a quality opponent in a bowl game, he could ride a wave of momentum into the 2014 NFL Draft.
8. Braxton Miller, Ohio State
(Last week's rank: 11)
The Buckeyes have established a punishing running game behind the devastating combination of Carlos Hyde and Miller. The duo has combined to rush for 1,070 yards and 13 touchdowns over the past three games, with Miller accounting for 481 yards and six scores. Although he has struggled as a passer during that span, Miller's ability with his legs has made the Buckeyes offense nearly impossible to stop.
9. Bryce Petty, Baylor
(Last week's rank: 10)
Art Briles doesn't get enough credit for his ability to develop quarterbacks, but the wily coaching veteran should garner some praise for Petty's emergence as one of the top quarterbacks in college football. The junior standout has completed 62.8 percent of his passes, with an impressive 28:2 touchdown-to-interception ratio. If Petty can post that kind of production in his first full season as a starter, there is something that Briles is doing to help his young player find his groove as a playmaker.
10. Tajh Boyd, Clemson
(Last week's rank: 5)
Another disappointing performance in a big game has scouts concerned about Boyd's clutch ability at the next level. He has routinely made critical errors in the Tigers' biggest games this season; the penchant for coming up short could impact his draft status. While Boyd could make amends with solid play in the Senior Bowl, the narrative will hang over his head until he delivers a strong performance on a big stage.
11. Jordan Lynch, Northern Illinois
(Last week's rank: 12)
The buzz is heating up about Lynch's Heisman Trophy prospects after the electrifying playmaker ripped through the MAC in spectacular fashion. He is currently the third-leading rusher in the nation with 1,755 yards and totaled 42 combined touchdowns in 12 games. With another chance to showcase his talents in the MAC Championship Game, Lynch could make a serious run at the prestigious award with a big performance.
Take a look at the cheerleaders of college football in action during the 2013 season.
12. Blake Bortles, Central Florida
(Last week's rank: 13)
The Black Knights' ascension into the BCS mix can be attributed to Bortles' strong play from the pocket. The junior standout has taken superb care of the football, while making enough plays in the passing game to keep opponents honest. Additionally, Bortles has displayed the kind of leadership and poise needed to orchestrate a championship run.
13. Zach Mettenberger, LSU
(Last week's rank: 7)
A torn ACL injury in the season finale will slightly impact Mettenberger's draft position, but scouts have been impressed with his overall development this season. Mettenberger has improved his accuracy, anticipation and pocket presence under the tutelage of Cam Cameron; NFL offensive coordinators will love working with a classic pocket passer with impressive physical tools. If Mettenberger gets a solid prognosis at the NFL Scouting Combine, he will remain a coveted prospect on draft boards across the league.
Fales could rise up draft boards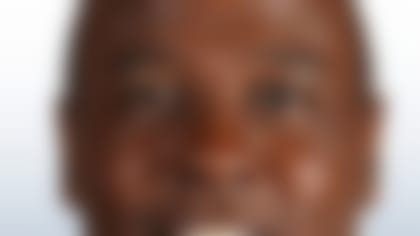 Scouts will take a hard look at David Fales. Charles Davis thinks they'll like what they see, and it could pay off for the signal-caller during the draft. **More ...**
14. David Fales, San Jose State
(Last week's rank: NR)
Credit Fales for bouncing back from a slow start to finish with a string of strong performances to conclude his career. He finished the season with nine 300-yard performances, including a 547-yard effort that featured six touchdowns on 27 of 45 passing in an upset of Fresno State. Those numbers have helped Fales emerge as the nation's third-best passer, and one of the top quarterbacks in the 2014 draft class.
15. Christian Hackenberg, Penn State
(Last week's rank: NR)
It's uncommon for a freshman quarterback to live up to the hype, but Hackenberg has exceeded the lofty expectations that accompanied his arrival in Happy Valley. The first-year standout finished the season with 2,955 yards and twice as many touchdowns (20) as interceptions (10). He completed 58.9 percent of his passes, rushed for another four scores, and led Penn State to big wins over Michigan, Illinois and Wisconsin. That is quite an accomplishment for someone who was in high school less than a year ago.
Check out college football's 'Games of the Century'.
16. James Franklin, Missouri
(Last week's rank: NR)
After missing four games with a shoulder injury, Franklin has put together back-to-back solid performances to guide the Tigers to the SEC Championship Game. Although he hasn't posted impressive numbers, he has displayed outstanding poise, judgment and leadership guiding the Tigers to the top of the SEC East.
Out of the list: Aaron Murray, Georgia (last week's rank: 14); Shane Carden, East Carolina (last week's rank: 15); Keenan Reynolds, Navy (last week's rank: 16).