It's one thing if attendance is sparse at a pro day at some directional school in the plains.
It's another when it happens at mighty Alabama.
Oh, there still were dozens of NFL guys there in Tuscaloosa two Wednesdays ago. After all, the Tide had four first-round picks in 2011, four more in 2012 and could hit five in 2013.
But the raw number of NFL scouts and personnel people did come down, something that had little to do with the quality of Dee Milliner, Chance Warmack, D.J. Fluker, Eddie Lacy and Jesse Williams as prospects. Where there were five general managers and four head coaches last year, there were none this year.
This is not unique to the Tide -- it's the case in just about every corner of the country -- but it's most telling at Alabama. The pro day, even at a place in the midst of a dynastic run, isn't what it used to be.
"The most important thing is always gonna be the games," said San Diego Chargers executive vice president of football operations John Spanos, who was the club's college scouting director from 2008 to 2012. "Whether the (pro days) are too scripted or not, it's always a small piece of the puzzle. But the big pro days are diminishing, especially for the top guys. You're having more private workouts. You want to get them doing everything, and so for high first-rounders, it makes sense. But you can't do that with everyone."
As Spanos said, the pro day isn't suddenly useless. There are lower-profile prospects, guys who weren't invited to the NFL Scouting Combine, who get their shot to stick out and send teams back to the tape to take a second look. And even with the higher-profile guys, there is at least a little to be gleaned.
"Say a running back's going through the drills; no matter what they do to script it, you get to see them cut, run and catch the football," St. Louis Rams director of college scouting Taylor Morton said. "What you do is answer some of the unknown questions. You've watched all the film, you've seen them live, you saw them at the combine. And this is one more element of the game. If there's something in their skill set you're not sure on, you focus on that."
2013 Pro Days Schedule By Date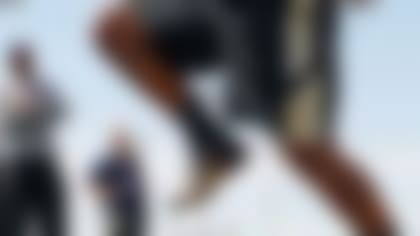 Between the combine and the draft, prospects work out for scouts at individual pro days at their respective schools. **Full schedule.**
As personnel folks explain, generally they'll go into pro days with specific things they want to see from each player -- the unanswered question that Morton referenced, a checklist of gray areas to fill in. But there are less of those kinds of gaps in the reports these days, for a few reasons. Among those ...
» Possibly due to the fact that it's televised or just higher profile in general, more blue-chippers are participating in the combine now, and that means they're doing less at pro days. So compiling numbers from the drills becomes less of a need at the campus events.
» For the smaller pro days, clubs have pooled their resources. In the case of the Rams, as Morton explains it, "We're responsible for the smaller schools in Missouri and Arkansas." The assigned team's numbers are submitted to ATP, a scouting service that distributes results to all subscribing clubs. It's not a system everyone loves, though. As one college scout said, "It's not very reliable, because it's just one scout's numbers from that day." But it is a shortcut teams are taking.
» Just like players are coached up for the combine, they're coached up for pro day. With the best quarterbacks, it's even more apparent, because a personal coach is often in the mix, too. "It makes no sense to allow a QB guru to run the workout," an AFC college scouting director said. "If a team wants to draft a quarterback high, they'll have a private workout, without the guru."
Clubs are generally willing to invest in private workouts with the top guys, and that especially goes for the quarterbacks, with teams sometimes flying in their own receivers to see the prospect throw to unfamiliar, professional-level targets.
But teams can't work out everyone, and, on the other end of it, agents limit the number of workouts their players take part in.
All this said, there are still those who might slip through the cracks without the shot to make an impression to the larger group at a pro day.
In 2005, USC backup quarterback Matt Cassel caught the eye of Matt Russell, then a scout for the New England Patriots. The Pats worked him out, did more research and wound up drafting him in the seventh round. Three years later, he led New England to an 11-5 mark after Tom Brady tore his ACL in the opener. The following February, the club flipped Cassel (and Mike Vrabel) to the Kansas City Chiefs for a high second-round pick.
Morton relays another story from his days with the Atlanta Falcons. Two years ago, Georgia Tech receiver Kevin Cone, whose playing time was (likewise) limited in college, caught the Falcons' eye by running a 4.4 40-yard dash. They didn't sign Cone right after the draft, but when injuries hit their receiving corps in camp, they brought him in. Cone earned a spot on Atlanta's practice squad, and wound up playing in 12 games for the team last year.
"If he hadn't run fast on his pro day, all that doesn't happen," Morton said.
And so the truth is, for each player, there's something different to be gleaned. With the file on most draftable guys 90 to 95 percent complete, scouts look at the little things on the big prospects. Conversely, for the little prospects, it's a chance to show up big.
"It all depends on what you're looking to get out of it," Morton said. "A pro day may be scripted, but you can get something out of it. With a private workout, we can dictate it, so in most cases, you get more accomplished."
The idea here is that the pro day still has a purpose.
With the league looking at restructuring the offseason in the coming years, the possibility exists that the order of all of this will be thrown for a loop. But while some elements have taken on more importance than others, even those who might roll their eyes at the hype around these college football prospect festivals don't see the overall model as broken.
"I can tell you from my standpoint, and the people I talk to, most people would say they're happy with where things are," Spanos said. "If there are changes, as long as it doesn't prevent us from getting our work done, I don't think I'd have a problem with that. Anyone on the football side is gonna tell you it's a working event for us. That's our priority."
And yes, the pro day still serves that priority, though not the way it once did.