After a long summer of sound bites and scuttlebutt, the NFL preseason is finally here. Thursday's slate of games is packed with enticing storylines, including the debuts of a star-in-the-making (Washington Redskins rookie Robert Griffin III) and a legendary veteran (Peyton Manning with his new team, the Denver Broncos). Below, I've provided a quick primer for tonight's six-pack of games.
(Be sure to check back on Friday, when Bucky Brooks previews the rest of this week's action.)
What to watch for:Drew Brees and Tom Brady. That should be reason enough to watch this game. Although neither future Hall of Famer is likely to get extended playing time, it will be fun to see how sharp they both are. This is also a great opportunity to see the league's top two tight ends in action. New England's Rob Gronkowski and New Orleans' Jimmy Graham are both coming off dominant seasons, and the two young stars should be even better in 2012. Keep an eye on the Patriots' two first-round draft picks on defense -- I've heard nothing but high praise for the early performances of defensive end Chandler Jones and linebacker Dont'a Hightower.
Debate: Preseason Week 1 storylines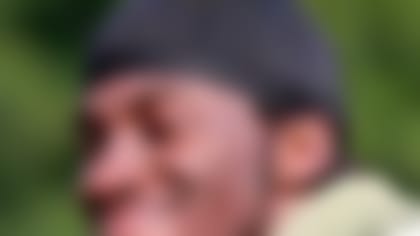 What is the most intriguing subplot in Week 1 of the preseason? Robert Griffin III's debut? Our analysts debate. **More ...**
What to watch for:RG3 makes his much-anticipated NFL debut against an improved Buffalo team. How long will coach Mike Shanahan let his rookie phenom play? Will we see some new wrinkles in the Redskins' offense? Can the team's patchwork offensive line provide enough protection? The Bills, meanwhile, will trot out their prized free-agent addition, defensive star Mario Williams. They desperately needed to upgrade their pass rush after last season and did just that, adding both Williams and former Patriots defensive end Mark Anderson.
What to watch for:Joe Flacco and Matt Ryan have both enjoyed personal and team success since being selected in the first round of the 2008 NFL Draft. The Ravens failed to land Ryan in that draft despite making a strong attempt to move up and pick him. Flacco, however, has turned out to be an excellent fallback plan. Both quarterbacks will be in action and figure to be tested by two very aggressive defensive fronts. New cornerback Asante Samuel has been the talk -- literally and figuratively -- of Falcons camp. He will be tested by one of the NFL's top young wide receivers, Torrey Smith.
What to watch for: This will be the first chance for the Packers to take out some frustration from their disappointing playoff exit in January. They need to do a much better job on both sides of the line of scrimmage this season; the Chargers will provide a good initial test. The Chargers and Packers both invested first-round picks in outside linebackers; San Diego's Melvin Ingram and Green Bay's Nick Perry should see plenty of action in this one.
What to watch for: The Eagles will be without several of their starters along the defensive line, but they will still provide a tough test for the Steelers' offensive line. I'm anxious to see the Eagles' first-round pick, defensive tackle Fletcher Cox, match up against Pittsburgh rookies David DeCastro and Mike Adams. This game will be a good challenge for the Eagles' secondary; Samuel has been shipped to Atlanta, but Dominique Rodgers-Cromartie and Nnamdi Asomugha should be much more comfortable in Year 2 under Eagles defensive coordinator Juan Castillo.
What to watch for: This will be the most anticipated game of the night for one reason: Peyton Manning. I saw Peyton throw last month during his family's passing academy, and I'm looking forward to seeing how much progress he's made since then. It will also be interesting to see how long he plays and how many hits he takes in the process. Jay Cutler and Brandon Marshall are also playing their first game together as Bears against the team with which they once shined. This would normally be the major storyline to follow, but Thursday night is all about No. 18.