SEATTLE -- The seaplane soared high above the Space Needle, giving restricted free agent receiver Brandon Marshall a magnificent view of the Seattle skyline and Qwest Field. Then it turned southeast and landed atop Lake Washington, drifting gently to the de facto back porch of the Seahawks' training facility.
It was a picturesque and decidedly unsubtle way to welcome Marshall to Washington, and this was by design: Back in March 2010, newly hired coach Pete Carroll and his handpicked general manager, John Schneider, understood that Seattle was hardly viewed as a prime destination in NFL player circles, and they felt a compulsion to go above and beyond to make a positive impression.
Schein: So we meet again ... The Seahawks weren't successful in wooing Marshall, who ended up in Miami after a sign-and-trade deal a month later, but they did land a prized receiver the following summer, inking ex-Minnesota VikingsPro Bowl wideout Sidney Rice to a five-year, $41 million contract in the immediate aftermath of the 2011 lockout. And while many would contend that the Seahawks overpaid for Rice's services, it was merely the cost of doing business in the northwest corner of the United States -- and what was then dismissed as the NFL's most remote outpost.
"When I first arrived, we never really got any respect over here, and we felt like people kind of ignored us," Rice, who sustained a season-ending knee injury in October, said following the Seahawks' 23-15 divisional-round playoff victory over the New Orleans Saints at CenturyLink Field last Saturday. "As you see now, more and more people are coming in this direction. You have to give it to John Schneider and Pete Carroll for creating this type of environment. It's basically word of mouth. This is where you want to be. And when guys get here, they always end up asking, 'Why didn't I come here earlier?' And then they never want to leave."
With the top-seeded Seahawks set to host their bitter NFC West rivals, the San Francisco 49ers, in Sunday's NFC Championship Game, the franchise's four-year transformation in reputation has been striking. In abrupt fashion, the competitive and challenging -- but relentlessly upbeat -- atmosphere cultivated by Carroll in the wake of his wildly successful decade at USC has become a major drawing point, helping the team attract players who in the past might have scoffed at coming to Seattle.
Last March, for example, former Tampa Bay Buccaneers defensive end Michael Bennett -- who'd signed with the 'Hawks as an undrafted free agent in 2009 but was waived in October of his rookie season -- agreed to return to Seattle, signing a one-year, $5 million deal that was a relative bargain. Bennett's decision was all the more surprising given that the previous day, the Seahawks had agreed to terms with another talented pass rusher, former Detroit Lions defensive end Cliff Avril, whose two-year, $15 million deal, while lucrative, was shorter than most outsiders expected him to command on the open market.
On Saturday against the Saints, Bennett and Avril made the West Coast version of Discount Double Check pay off handsomely, playing key roles in a suffocating defensive performance.
"People want to come here and play for Pete," Bennett said afterward. "He just lets you be yourself. And we're only gonna get better, too. We're so young, man. It's gonna be great to see us grow."
In other words: Expect more free agents to gravitate to the Pacific Northwest in the coming months and years, even if it means taking less money or signing a short-term deal. Just as Florham Park, N.J., became a destination of choice in the year after Rex Ryan's arrival as the New York Jets' coach -- with a surprising AFC Championship Game appearance and a stint on HBO's "Hard Knocks" showcasing a fun, player-friendly work environment -- Seattle might have morphed into the NFL's current it city.
"Guys who come to this team are in awe," All-Pro free safety Earl Thomas said. "It's a fun organization, a light atmosphere, and we work hard. Especially when guys honor their roles and are being unselfish -- that's what makes a championship team. I'll never forget the guys on this defense. We have genuine respect for one another. It's a great place to be."
Debate: Juicier championship game?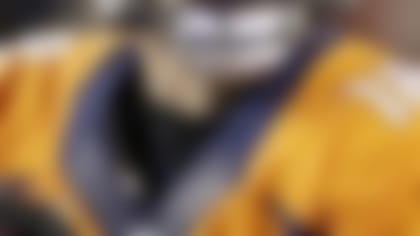 Added All-Pro cornerback Richard Sherman: "It's awesome. I heard all the stories of people wanting to get paid out of this world to come here. Now they come because they want to win."
In retrospect, maybe we shouldn't be that shocked: Carroll, who regularly attracted some of the nation's most talented athletes to USC, is a pretty strong salesman, especially now that the Seahawks' on-the-field product backs up his vision. And while owner Paul Allen has the means to snap his fingers and commission seaplanes on demand, the enthusiasm displayed by Carroll and his charges on the sideline in big games like Sunday's likely provides an even more vivid selling point for players looking to relocate.
"I really appreciate that," Carroll said last Saturday in an otherwise cleared-out locker room following the Seahawks' third playoff triumph since his arrival. "We do feel like we can recruit a little bit. We have a good team, and more important, we're helping people to be the best they can be. I think the guys sense that.
"It is a good place to be. I think the word is out."