Did you miss Thursday's edition of "Path to the Draft" on NFL Network? Catch up with this recap:
Eddie Lacy's lackluster pro day
Bucky Brooks joined "Path to the Draft" from Tuscaloosa, Ala., to discuss Eddie Lacy's pro day. Brooks said the Alabama running back ran 4.57 and 4.60 seconds in the 40-yard dash. However, Lacy could not finish the positional workout because of his lack of conditioning.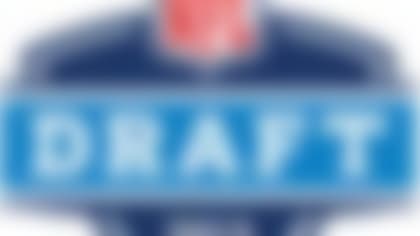 With the draft right around the corner, NFL.com ranks the top prospects available at every position on offense and defense. More ...
Brooks said coaches shut down the workout early, and Lacy's performance raises questions about his work ethic. Lacy weighed in at 230 pounds, 12 pounds lighter than his playing weight. Lacy told Brooks that he cut weight to focus on running a good 40 time. Brooks still sees Lacy as a first-round draft pick, going somewhere in the 20s.
Former NFL general manager Charley Casserly and ex-NFL scout Daniel Jeremiah both said they would "ding" Lacy for not being in good enough shape during his private workout. Brooks, Casserly and Jeremiah agreed they would not take Lacy in the first round. Jeremiah added that Lacy might be a risk, citing how he has health concerns and never really had to be the workhorse for a team.
Draft priorities in Detroit
Charles Davis said the Detroit Lions' biggest priority with the No. 5 overall pick is left tackle, considering the team lost both of its starting tackles this offseason. Davis pointed out that the Lions need to protect franchise quarterback Matthew Stafford.
Jeremiah and Casserly went inside the Lions' draft room and said the team needs are offensive tackle, defensive end and cornerback. Casserly pointed out that both Lions starting defensive ends from last season no longer are with the team. He then took Lane Johnson with the fifth pick before looking at defensive end and cornerback in Round 2. Casserly decided to take a defensive end, Margus Hunt, in Round 2, hoping one of the many corners would be available in the third round.
Brian Billick joined the show to talk AFC West, starting with the Kansas City Chiefs and the No. 1 overall pick. He said the Chiefs likely are to take an offensive tackle and could be much improved in 2013, with all the players the team has coming back from injury, in addition to their offseason acquisitions. Billick said the Oakland Raiders could throw a dart at the board, and no matter what position the dart hit, the team would have a need there. Ultimately, he expects Oakland to select Sharrif Floyd third overall. Billick believes the Denver Broncos are better now than they were last season, especially with the addition of wide receiver Wes Welker.
Miller talks his alma mater
Von Miller joined Jeremiah to talk all things draft and Texas A&M. Miller said there is no draft prospect who can do as much as Damontre Moore. The former Aggie said the two are like brothers after he was Moore's guide on his official visit. Miller talked about how he used to beat Luke Joeckel like a drum when he first stepped onto campus. Eventually, Joeckel caught on, and by the time Miller was an upperclassman, the offensive tackle could hold his own.
Draft reminders and replacements
The Jonathan Cooper "First Draft" segment aired, and the crew broke down who the prospect reminds them of. Casserly went with Logan Mankins, who played left tackle at Fresno State before kicking inside. Jeremiah went with Ryan Kalil of the Carolina Panthers, and Davis went with Hall of Famer Randall McDaniel because of his movement skills.
Be sure to tune into "Path to the Draft" every Monday through Friday at 6 p.m. ET on NFL Network.