Kirk Cousins only made trickier what now seems like will inevitably become a quarterback controversy whenever Robert Griffin III returns from injury, directing the offense with the precision, decisiveness and efficiency that Griffin had not yet achieved in his transition to becoming a pocket passer. It shouldn't escape anyone's notice that Washington and Cousins might now be traveling the same path that the Philadelphia Eagles did last season, when their star scrambling quarterback was hurt and the understudy seized the job for good under a new coach with no vested interest in past franchise decisions.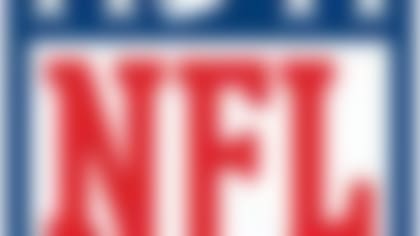 Eagles coach Chip Kelly arrived at his postgame press conference and mumbled something under his breath that sounded like, "That was a mess." Or maybe, "That was interesting." Whatever it was, he was right -- but he and the Eagles could afford to laugh about a game that included two ejections, a hockey-like brawl and a handful of gasp-inducing passes from both quarterbacks because they had Foles still in one piece and their third victory (against zero defeats) this season.
Washington made the tactical decision to force the Eagles to pass their way to a win, loading the box to stop reigning rushing king LeSean McCoy. Foles' preseason and early-season performances, which caused jitters among the Philly faithful regarding the possibility that Foles was a one-shot wonder, might have emboldened Washington to think the third-year pro could not handle that burden.
Foles still hasn't started a full season of games for the Eagles -- he became the starter in Week 6 last year -- but his effort Sunday opened eyes and solidified his stature, certainly inside and probably outside his own locker room.
As Vick's hamstring grew balky in the first half of last season, it seemed likely that Kelly would have to find his future starter elsewhere -- in the draft or in free agency. His conviction in Foles at that point could be summed up in one moment of Kelly bluntness when he was asked in late October if his quarterback decision was a week-to-week one: "God, I hope not."
But by Sunday, Kelly was calling Foles "a tough sucker" -- and that was an understatement.
This was a throwback NFC East game, full of the hate and malevolence and physicality that used to define this division and its interchangeable rivalries. Much of that heat has been missing in recent years, because the fortunes of all four franchises have rarely lined up to create tight competitions throughout the season. That, though, might be changing. Washington appears revived with Cousins, and the other three NFC East teams won on Sunday, creating the delicious potential that the division might finally be channeling its 1980s and '90s self.
Foles took a physical pounding behind a decimated offensive line -- at one point late in the game, there were four backups and one starter playing out of position -- and then took what officials determined was a cheap shot from Washington's Chris Baker, causing Eagles offensive tackle Jason Peters to fly in from the top rope, punch Baker and ignite the brawl. Foles was only vaguely aware of what was going on a few yards away, because he was being attended to by doctors after taking a shot to his ribs. If the earlier sight of Foles holding his left shoulder -- and Mark Sanchez briefly warming up -- did not send a chill through Kelly and Philadelphia, then seeing Foles face-up on the grass probably did.
Foles did not miss a play all game. In the second quarter, he rifled a pass through a glut of end-zone traffic -- whistling it past the ear of a defender -- to Jordan Matthews for a touchdown. After the Baker hit, Foles got up, went to the huddle and told his teammates they had to make Washington pay for the cheap shot. Then he completed five of his next six passes, including a beautifully thrown 27-yard touchdown pass to Jeremy Maclin. In all, he hit on 27 of his 41 pass attempts for 325 yards and three touchdowns (against zero interceptions).
Foles might not look or sound much like anybody's idea of an alpha quarterback. He is relatively slightly built with shaggy hair, and even when he repeatedly used the word "fight" in his postgame comments, it was lacking in bite. But in the locker room, his teammates couldn't stop talking about what it meant to see their quarterback repeatedly get hit and then get up.
"It's everything," said center David Molk, who was pressed into service by Jason Kelce's abdominal injury. "I mean, when you have a quarterback that will do whatever it takes, stay in the game, play his heart out, even if you know he's feeling so bad. ... You can't respect a guy enough; I mean, that is amazing."
It is a bond, and a defining performance, that Washington might hope it is about to uncover in its backup, too.