An all-star panel of NFL luminaries including Ronde Barber, Marshall Faulk, John Mara, Marvin Lewis and Rich McKay will tackle the league's new health and safety rules in "Health of the Game," a special presentation tonight at 8 p.m. ET on NFL Network. No punches are pulled as both sides of the controversial "crown-of-the-helmet" rule are passionately defended.
Instant Debate: A shift in AFC power?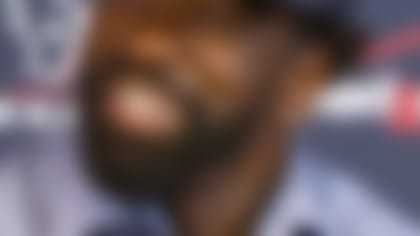 How does Houston's Ed 
Reed signing affect the AFC hierarchy? Our analysts offer early thoughts on the conference race. More ...
Here's what else is on tap for Monday:
» Get a head start on the week's football talk with "NFL AM" on NFL Network at 6 a.m. ET. Today, we're joined in studio by free-agent tight end Kellen Winslow Jr. and Pittsburgh Steelers safety Ryan Clark, a member of tonight's "Health of the Game" roundtable discussion. Plus all the latest NFL news and analysis.
» NFL Evolution.com reports that Texans general manager Rick Smith told NFL Network's Andrea Kremer that his 9-year-old son suffered a concussion when an opponent used the crown of his helmet as a battering ram during a youth football game.
» NFL Network's State of the Franchise series continues with safety Ryan Clark discussing the 2013 Pittsburgh Steelers on "NFL Total Access" tonight at 7 p.m. ET.
» Many familiar NFL players have switched teams this offseason. Bucky Brooks looks at the five who will make the biggest impact in 2013.
» Daniel Jeremiah and Bucky Brooks square off in a debate on who should be considered the best pass rusher in the 2013 NFL Draft: Dion Jordan or Jarvis Jones?
» Former NFL general manager Charley Casserly presents his Mock Draft.
» The next step in the draft process for most top prospects is the pro day. Check out our nationwide pro day coverage here.