The team confirmed the signings Friday, as well as the deals that were agreed upon Thursday for offensive lineman Brian Winters and fullback Tommy Bohanon.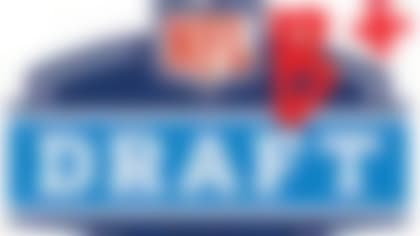 The draft is finally behind us. How did everybody do? Bucky Brooks breaks out the red pen and grades all 32 teams by division. More ...
Aboushi, a Staten Island native, was a standout at the University of Virginia after starring at Brooklyn's Xaverian High School. The 6-foot-5, 310-pound Aboushi will work at left and right tackle, as well as potentially guard to add depth to the offensive line.
Campbell played in 51 straight games for Michigan, and moved from the defensive line to the offensive line in 2010 before going back to defense later that season. The Jets see him more as a prospect on the offensive line, likely at guard. Campbell was an All-Big Ten honorable mention last season after having 44 tackles and a sack. Despite that, two of the three private workouts he had before the draft were on the offensive line.
New York also announced the signings of 14 undrafted free agents who are participating in rookie camp: wide receivers Zach Rogers, Ryan Spadola, K.J. Stroud and Antavious Wilson; tight ends Chris Pantale and Mike Shanahan; offensive linemen Dalton Freeman, Trey Gilleo and Mark Popek; defensive linemen Roosevelt Holliday and Jake McDonough; linebacker Troy Davis; defensive back Mike Edwards; and safety Rontez Miles.
Copyright 2013 by The Associated Press