In the days leading up to the 2013 NFL Draft, NFL.com will allow users to determine the best and worst draft picks for every team. The series continues with the team that owns the No. 19 overall pick in this year's draft, the New York Giants.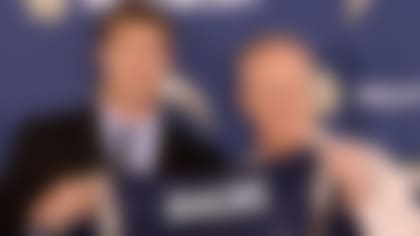 Philip Rivers -- 2004 (No. 4)
When Giants general manager Ernie Accorsi selected Rivers with the fourth pick in the 2004 NFL Draft, only to trade him and additional picks to San Diego for Eli Manning, it represented football's boldest bet on genetics since Marv Marinovich picked his future bride out of a USC sorority 30-plus years earlier. In doubling down on Manning's pedigree, Accorsi was breaking tradition for a franchise not known for draft-day risk, and doing so in a draft with two other highly regarding quarterbacks (Ben Roethlisberger was selected 10th by Pittsburgh). Accorsi was sold on Eli after watching him guide an Ole Miss team against much stronger talent in the SEC. "... He has that quality you can't define," Accorsi wrote. "Call it magic ... I honestly give this guy a chance to be better than his brother." For Giants fans, bonding with Eli wasn't easy. After too many interceptions launched off Eli's back foot and his inability to throw a tight spiral in windy Giants Stadium, many frustrated fans of Big Blue believed he was the third-best QB in the 2004 draft. "In the end," Accorsi later said, "you evaluate quarterbacks on whether or not they can take their team down the field and into the end zone when there's a championship on the line." After guiding two of the most remarkable drives in Super Bowl history, the two-time Super Bowl MVP has made Accorsi look like a genius.
» 2004 NFL Draft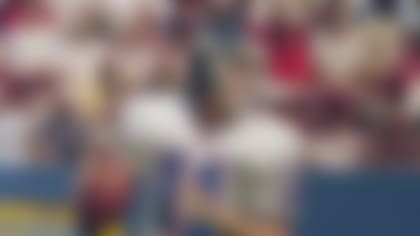 Phil Simms -- 1979 (No. 7)
With the seventh overall pick in the 1979 NFL Draft, Giants GM George Young selected a relatively unknown QB from little-known Morehead State. "You've got to assert yourself," Young said of his first draft as Giants GM. "You just can't be reacting to what people think you should do." The choice looked awful when Simms sustained injuries in each of his first two seasons with the Giants and appeared worse when he was beaten out by the ignominious Scott Brunner and his 41.6 completion percentage before Simms' third season. Yet by his sixth year, when Simms started all 16 games for the first time, the QB had grown into the Giants' unquestioned offensive leader. The QB's fiery personality proved to be a perfect match with the team's driving head coach, Bill Parcells. Simms played a practically perfect game against John Elway's Denver Broncos in Super Bowl XXI, competing 22 of 25 passes and winning the game's MVP award. Later, Simms played a key role in the Giants' 1990 Super Bowl campaign, leading the team to an 11-2 record before a broken leg sidelined him for the season.
» 1979 NFL Draft | Photos: Simms through the years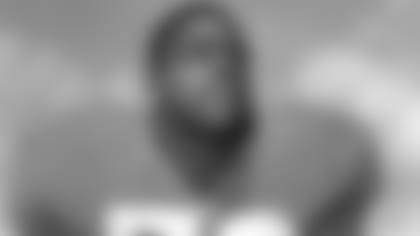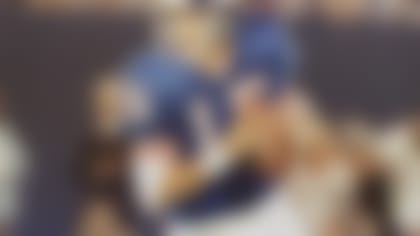 Jeff Hostetler -- 1984 (No. 59)
Selecting Hostetler out of West Virgina in the third round of the 1984 NFL Draft was a form of protection against Simms' continuing fragility. When Simms finally found his way as the Giants' starting QB that season, Hostetler was relegated to a career as the Giants' backup. "I didn't have any doubt I could play," Hostetler said. "I just didn't have the opportunity. I was playing behind a guy that was playing really, really well -- in a situation where there was no free agency and in a situation where I tried numerous times to get out of there with no success." Simms broke his leg in the 14th game of the 1990 season, giving Hostetler the chance he was waiting for. Giants fans can't imagine any other backup QB leading that team to five consecutive victories. "Hoss" did have plenty of help -- Leonard Marshall, Roger Craig, Ottis Anderson and Scott Norwood all played key roles leading to the Giants' Super Bowl XXV victory. But it was Hostetler who threw no interceptions in two regular-season and three playoffs starts, masterfully executing a Bill Parcells-Ron Erhardt game plan that combined the Giants' dominant defense with Hostetler's mobility and ability to throw on the run. Hostetler threw just 87 passes before he took the field in Super Bowl XXV, the fewest thrown by a quarterback in a season in which he started the Super Bowl. In contrast, Colin Kaepernick threw 218 passes before he took the field in last season's Super Bowl for the San Francisco 49ers..
» » 1984 NFL DraftVideo: Hostetler vs. Simms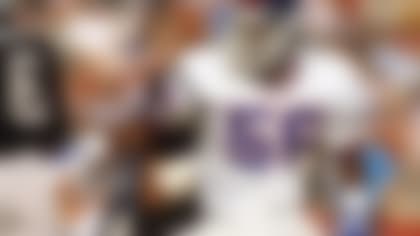 Lawrence Taylor -- 1981 (No. 2)
LT is the greatest player in Giants history and possibly the greatest defensive player in NFL history. The 1986 NFL MVP was Defensive Player of the Year three times and the most dominant player on two Super Bowl-winning teams. In redefining the outside linebacker position, Taylor struck fear in the hearts and minds of opposing quarterbacks. Then why isn't LT the best Giants draft pick ever? Taylor excelled during his college career at North Carolina, and he was a physical freak known for a relentless, unforgiving style of play. Picking Taylor second in the 1981 draft was a no-brainer for the Giants -- any team would have selected him. The Giants' greatest feat involving Taylor was keeping No. 56 -- whose personal demons included substance abuse -- out of jail, on the field and out of trouble enough to win two Super Bowls.
» 1981 NFL Draft | Photos: Taylor through the years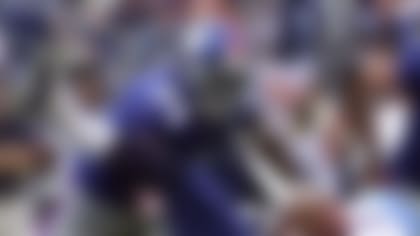 Cedric Jones -- 1996 (No. 5)
Historically, the Giants have a great track record of drafting pass rushers in the first round. Unfortunately for them, Jones was not one of them. It was not only Jones' lack of production, but also the players the Giants passed on that make this the worst draft pick. With players like Eddie George and Terry Glenn still available, it was hard to justify taking Jones with the fifth pick in the draft. Totaling 15 sacks in his five-year career, Jones will never be remembered as one the Giants' best pass rushers. Rather, he will be remembered as the worst draft pick in franchise history.
» 1996 Draft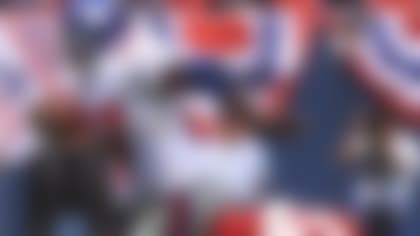 Ron Dayne -- 2000 (No. 11)
There is no doubt that Ron Dayne was a decorated college athlete winning multiple awards his senior season, including the Heisman Trophy and Big Ten Player of the Year. Regrettably, the Giants drafted him with the 11th overall pick only to see him gain weight and not yards over the next four years. With Tiki Barber already on the team, Dayne didn't fulfill a need nor did he meet expectations. In his rookie season, Dayne racked up 770 yards and didn't do much after that. After four seasons, the Giants decided to part ways with Dayne.
» 2000 NFL Draft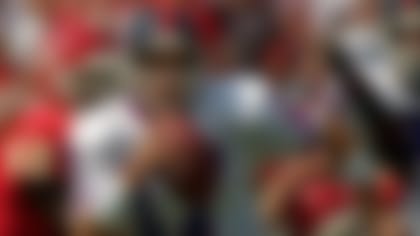 Dave Brown -- 1991 Supplemental Draft (Round 1)
After a great college career at Duke, Dave Brown was selected in the first round of the supplemental draft after the departure of two Super Bowl winning quarterbacks, Phil Simms and Jeff Hostetler. Brown threw for more interceptions than touchdowns during his tenure in New York, and never won a playoff game. In his one career playoff game, Brown went 6-for-10 for 56 yards and an interception. It's safe to say that Brown never lived up to his first-round pick, and will forever be remembered as one of the worst draft picks in franchise history.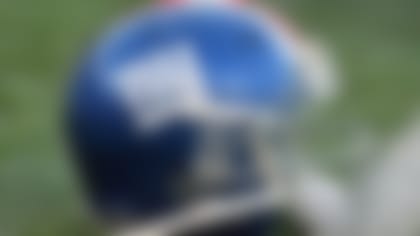 Derek Brown -- 1992 (No. 14)
Derek Brown seemed like the perfect replacement for two-time All-Pro tight end Mark Bavaro. Yet, the Giants were painfully disappointed when Brown caught a total of 11 passes. He never scored a touchdown in New York and didn't start a game after his rookie season. With Derek Brown being drafted in combination with Dave Brown, the Giants' 1992 draft can be seen as an epic failure.
» 1992 NFL Draft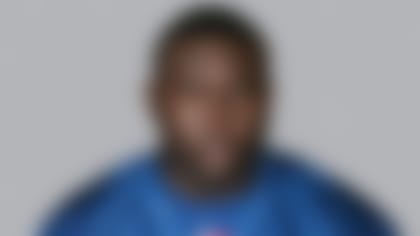 William Joseph -- 2003 (No. 25)
As the Giants looked to improve their defensive front, they drafted Joseph out of Miami with the 25th overall pick in 2003. He started a total of 17 games over four seasons in New York and never totaled more than 25 tackles in a season. Joseph was never a factor up front on defense and spent most of the 2007 season on injured reserve while the Giants went on a Super Bowl run. After 2007, Joseph went to the Raiders for two seasons before winding up in jail.
» 2003 NFL Draft