DAVIE, Fla. -- Less than two years ago, in the lobby of the Miami Dolphins' training facility, general manager Jeff Ireland was walking up a stairway to his office shortly after the team had announced Bill Parcells would no longer serve as Miami's football czar.
"What's going to be different?" I asked Ireland.
Debate: Early winners in free agency?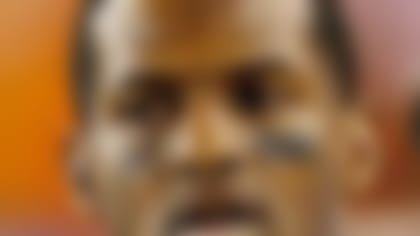 Who made the best move at the dawn of free agency? Our analysts debate, and Miami earns praise for inking Mike Wallace. More ...
"Not much," Ireland said. "I'll add a few of my own wrinkles. But for the most part, the blueprint remains the same. We're not changing the process."
It made a decent amount of sense. Parcells groomed Ireland. He put him in position to become the general manager of an NFL team after Ireland proved to Parcells during their time with the Dallas Cowboys that he was a very capable personnel man. As such, Ireland looked up to Parcells. He treated his words more like scripture than guidance.
Since the torch was passed, however, the Dolphins have lagged well behind the proverbial pack. Ireland's tenure in Miami has been marred by missteps, misunderstandings and missed acquisitions. He was seemingly trying too hard to follow in Parcells' footsteps. He kept tripping over shoes that didn't fit, shoes so big they made him look like a clown.
Ireland struggled to manage perception. He struggled to manage his players. He struggled to become more than an objective scout unwilling to take chances and spend money and step outside the box that Parcells had so squarely penned him into.
Was this about a general manager in a contract year desperate to make some noise? Or a man who recognized that his job requires him to gamble more and use more subjectivity than he did as a scout? Or was this about someone simply benefiting from the reward of repairing a salary-cap situation that was badly broken when he inherited it?
Indeed, it might just be a combination of all three factors -- a combination of desperation, growth and timing. And it might be exactly what the Dolphins needed to make themselves relevant once again during months other than March and April.
This is not to suggest that Ireland saved his job Tuesday. Not even close. But at least he gave himself a chance by giving his team a chance. He paid (some say he overpaid) for a receiver who adds a different dynamic to a team that needed more speed and more touchdowns, a player who will give Tannehill an opportunity to flourish.
Let's get something straight: You don't win games in March. Dolphins owner Stephen Ross admitted as much just two months ago when he said, "Free agency certainly isn't the answer. We've all seen that."
But let's also make something else clear: Ireland does not have a history of frivolous spending. Quite the opposite, in fact. Unwilling to break the bank for a number of free agents who didn't precisely fit into his box, Ireland has been building to this point, with a level of painstaking patience that has been frustrating to his team's fan base.
There are two arguments that can be made regarding Ireland's shopping spree (in addition to Wallace and Ellerbe, he signed linebacker Philip Wheeler and retained safety Chris Clemons): He overspent out of desperation, or he was willing to pay the price to add the appropriate weapons. Either way, if those players properly produce, it'll go down as a victory for an organization that hasn't had enough of them in recent years. And now, if Ireland can continue to add necessary pieces at tackle, tight end and cornerback, it could lead to some wins when they actually count for something.
It's difficult to judge if the tide is changing in Miami, if Ireland has slowly (at the pace of a glacier, as it must have seemed to many in South Florida) morphed into a legitimate manager of a football team rather than a scout with a knack for breaking down tape.
When Ireland drafted Tannehill last year, many criticized him for reaching, just as many criticized him Tuesday for overpaying Wallace. The conviction Ireland had in his quarterback worked out -- and there's a decent chance the conviction he has in his new receiver will work out, as well. Where will Greg Jennings wind up? Follow him and all the other NFL players on the move in our free-agent tracker. More ...
Perhaps as a matter of circumstance, perhaps as a matter of design, perhaps as a matter of desperation, the Dolphins have finally added a couple of players with the star power to shift the team's dynamic. In the process, Ireland has continued to step out of Parcells' shoes. He has continued to realize that, though his mentor's legacy landed him a Hall of Fame spot, Parcells is a different man with a different personality who managed teams in a different era of football.
Like a piece of steel being molded by fire, Ireland's development as a general manager has often been red hot in the worst ways. But he has continued to hang on, even if he is currently working with his last chance.
Will this year's additions change his fate? Will Ireland's decisions put a team on the field that leads the Dolphins to invest further in him? Nobody can say definitively based on a couple of acquisitions long before the season's start.
But we can definitely say this: Ireland is doing it his way, in his shoes, with his blueprint. And he's making the future a very intriguing one in South Florida.