The Cleveland Browns on Tuesday named Michael Lombardi general manager and Ray Farmer assistant general manager.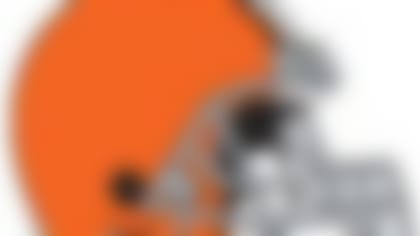 With the offseason under way, Around The League examines what's next for all 32 teams. Marc Sessler covers the Browns. **More ...**
The new position for Lombardi, who joined the Browns from the NFL Network, represents a title change as he was hired on January 18 as the team's vice president of player personnel. The Browns changed Lombardi's title in order to create the assistant general manager position, which was needed to hire Farmer away from Kansas City, a team source told NFL.com's Albert Breer.
Farmer will help manage both the pro and college scouting departments, working closely with Lombardi.
Farmer joins the Browns after seven seasons (2006 to 2012) as the Chiefs' director of pro personnel. Prior to joining Kansas City, he spent four seasons (2002 to 2005) as a pro scout with the Atlanta Falcons.
A fourth-round draft choice out of Duke by the Philadelphia Eagles in the 1996 NFL Draft, Farmer played three seasons at linebacker for the Eagles, appearing in 32 games with 16 starts before a knee injury ended his career.