It's summer time at the NFL. During the next few weeks, we here at NFL.com will unveil our Most Underrated and Overrated Players of All Time for all 32 teams and allow users to determine their choices as well.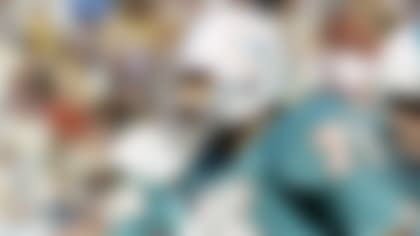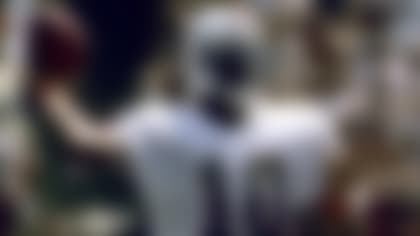 Don Strock -- QB, 1974-87
Only Dan Marino and Bob Kuechenberg played more seasons in a Dolphins uniform. Strock was a huge reason why the Dolphins made it to Super Bowl XVII, and he also threw one of the most famous passes in franchise history: the hook-and-lateral touchdown against the San Diego Chargers in the divisional playoff game following the 1981 season. Former Dolphins tight end Joe Rose told me that Strock had an "unbelievable idea of what the defense wanted to do" and could basically tell everyone who was going to be open on a given play before it even happened.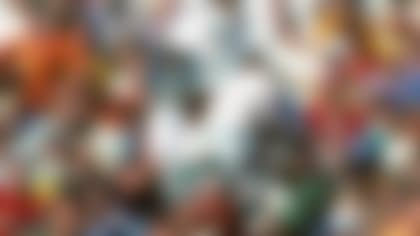 Tony Nathan -- RB, 1979-87
A true double-threat out of the backfield, Nathan is among the most prolific rushers and receivers in Dolphins history. He recorded the sixth-most rushing yards and receiving yards in franchise history and had more receiving yards than any other running back. On the ground, only Mercury Morris had a better yards-per-carry average in a Dolphins uniform. When his roommate, wide receiver Nat Moore, would motion into the backfield, Nathan seemlesly moved from tailback to fullback. Moore praised him as a smart and humble guy who "just wanted to do what the team needed him to do."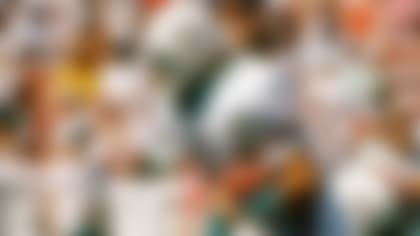 Jim Jensen -- QB/TE/RB/FB/ST, 1981-92
Perhaps the most versatile player in franchise history, Jensen played quarterback at Boston University and just about every position imaginable for the Miami offense. Only six players appeared in more games in a Dolphins uniform and he still holds the franchise record for most receptions in a game by a tight end (12 against the New England Patriots in 1988). Lining up mainly as an H-back, he also completed four of seven career passes for 102 yards and two touchdowns all while recording more than 2,000 receiving yards and 19 career touchdown receptions.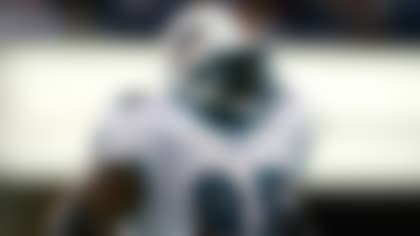 Tim Bowens -- DT, 1994-2004
The only player on this list to appear in a Pro Bowl, Bowens was continuously overshadowed by some bigger names on some very good Dolphins defenses. While he never received the outside credit he deserved, his teammates will tell you that he was perhaps the most important player on the field. In an interview last year, Zach Thomas told me that Bowens didn't get the credit but that "when he was having a good game, I was having a good game." Another star of those teams, Jason Taylor, put it simply: "Timbo was the transmission that made the machine run. He was as valuable as any teammate I ever had, yet he wanted absolutely NONE of the credit for it." When Taylor went to the Jets in 2010, he couldn't initially wear his No. 99 and so instead chose to wear No. 95, Bowens' number in Miami.
Special thanks to Jesse Agler of the Miami Dolphins for contributing the underrated players. Follow Jesse on Twitter @finsjesse.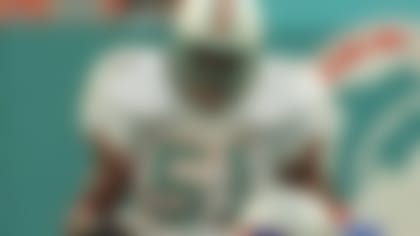 Bryan Cox -- LB, 1991-95
In order to be considered overrated, you have to actually be rated in the first place, and Brian Cox earned that when he recorded 14 sacks and 127 tackles through the 1992 season. That campaign earned Cox a Pro Bowl nod, the first of three during his time in Miami, but the two that followed surely came as a result of his reputation, which grew more for his off-the-field feats -- calling out division rivals, challenging the entire Bengals sideline to a fight, and "saluting" Buffalo Bills fans prior to a game in Buffalo in 1993 -- than what he did on it. Cox eclipsed the 100-tackle mark just once more over the next three years in Miami before joining the Bears. Although he and his neckroll were firm Fin fan favorites, Cox's production doesn't quite match the high esteem he's held in in Miami.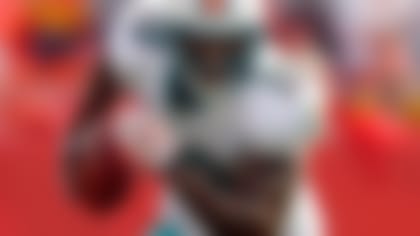 Brandon Marshall -- WR, 2010-11
Brandon Marshall arrived in South Florida being sold to a disgruntled fanbase as the missing piece that would turn Chad Henne into an elite quarterback. Marshall lasted just two seasons, dropping 23 of Henne's passes (and ending the QB's career in Miami) but did manage to hold on to what at the time was the largest contract for a receiver in NFL history, before being traded to the Bears for a pair of third-round picks. Marshall's numbers certainly weren't bad, and the support he got from the rest of the Dolphins offense was almost non-existent, but given he arrived in Miami touted as the NFL's best receiver, it was a thoroughly disappointing two years.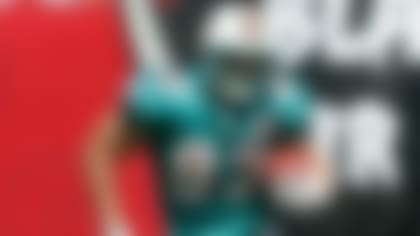 Wes Welker -- WR, 2004-06
Every time Wes Welkercaught a Tom Brady touchdown in a Patriots uniform, legions of Dolphins fans let out a collective sigh thinking of what might have been. As Welker's legend has grown, the truth about what he actually achieved in Miami has receded further and further into the background. So let's remind ourselves ... Welker's three seasons in Miami produced a grand total of 96 receptions for 1,121 yards and one single, solitary touchdown catch -- hardly numbers that justify the annual hand-wringing. Need some more convincing, Dolphins fans? Welker kicked as many field goals and PATs for the Dolphins as he had touchdown catches.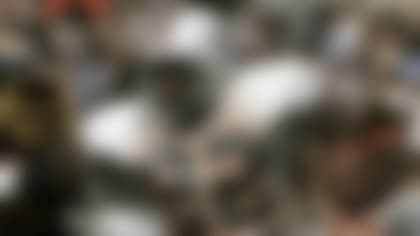 Mercury Morris -- RB, 1969-75
Eugene Edward Morris certainly had a memorable nickname, and through his very-public annual popping of champagne to celebrate the last team threatening the '72 Dolphins' undefeated record he has recently become as closely associated with their perfect season as any of the stars on that team. Let's take a look at what Morris contributed to the team, though ... well, Morris' best campaign was in 1972 when he rushed for exactly 1,000 yards, although even that took a plea from Don Shula to review a play from early in the season to bump him up from 991 yards. In 1973, Morris inherited the starting tailback role, and although he led the NFL with a healthy 6.3 yards-per-carry average, a year of being a bell cow back clearly took its toll, as injuries slowed him through the remainder of his NFL career. Morris played two more forgettable seasons in Miami before being traded to the Chargers in 1976. Throughout his early days in Miami, Morris was a malcontent, questioning Shula's decision to play Larry Csonka and Jim Kiick ahead of him. Later, Morris was infamously convicted of cocaine trafficking, which was overturned only after he spent three years in jail. While Morris certainly contributed plenty to the Dolphins dominance in the 1970s, his production doesn't match his reputation -- the very definition of an overrated player.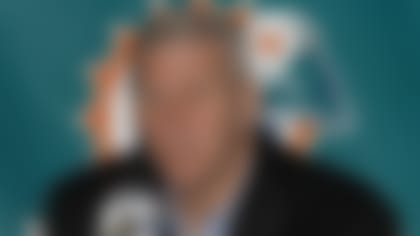 Bill Parcells -- Executive VP of football operations, 2008-10
When Bill Parcells arrived in Miami the fanfare rivaled that granted to Jimmy Johnson when he came out of retirement to coach the Dolphins. Three years later, Dolphins fans realized that, like Johnson, Parcells' best years were firmly behind him by the time he arrived in South Florida -- the home of so many other premature retirees looking for sun and a hobby to keep them busy. Parcells joined the Dolphins looking to turn around an ailing franchise, and fans were sold on his ability to rebuild a roster through wise drafting and smart free agent signings. A cursory review of the players he brought in reveals that he set the team back, if anything. In fact, only one player -- Brian Hartline -- remains on the roster from Parcells' 2008 and 2009 draft classes. He passed on QB Matt Ryan in 2008 to pick Jake Long first overall, but that's almost excusable compared to the wasted second-round pick he spent on Pat White in 2009. When Parcells arrived in Miami, fresh from their 1-15 2007 season, the Dolphins had no quarterback, little depth on offense, and a defense that leant on a single pass rusher. When he left three years later, his much-maligned successor Jeff Ireland had to address the exact same set of problems.