We're four weeks from the end of the 2013 season, and the race for the inaugural Madden Next Gen crown is getting interesting. Some players are heating up at the right time and should boost their rating plenty before the postseason. But will it be enough? Only you can decide. View the whole Next Gen team here for a refresher before reading on.
Ryan Tannehill was an early-season darling for the Madden Next Gen team, boosting his rating consistently as he led the Miami Dolphins to a 3-0 start. Tannehill has had his share of rough patches since, but his arrow could once again be pointing up. Tannehill had an excellent day on the road in Week 13, beating fellow Next Gen teammate Geno Smith to keep the 'Fins in the playoff hunt. Tannehill pushed the ball down the field with aplomb and kept his mistakes in check, which should lead to a ratings boost. Colin Kaepernick was knocked around the field in a physical match against the St. Louis Rams, but he held strong and threw for 275 yards and one touchdown pass. Luke Kuechly also had a quietly effective day, getting in on nine total tackles as the Carolina Panthers won their eighth-straight game. Both should at least hold flat, or see a slight increase in their rating later this week.
While he didn't make much noise in the stat sheets, Nick Fairley was a dominant force on Thanksgiving against the Green Bay Packers. He helped shut down talented rookie Eddie Lacy, and was disruptive in the passing game, paving the way for his teammates to rack up seven quarterback sacks. Hopefully, the Madden ratings gods were watching. Alfred Morris found the endzone on Sunday night, but other than that he was strangely ignored. Morris had just 14 touches on the day, and was unable to get a real rhythm going. It seemed as if the Baltimore Ravens were very aware of Antonio Brown, but even with the added attention, he managed five catches for 59 yards. He should stay flat when the ratings are released later this week. That's what happens when you join the elite in the 90s.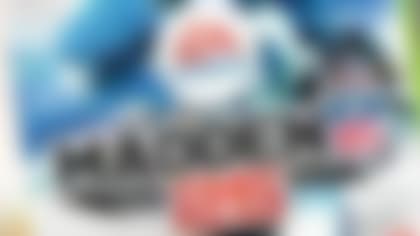 We're handing it off to you. Let your voice be heard. Help EA rate these NFL players for Madden NFL 25. More...
Tyler Eifert had just one catch for the second straight game. The rookie has the talent, but doesn't yet seem to be an integral part of the Cincinnati Bengals' offensive gameplan. I feel like a broken record, but Trent Richardson, Jacquizz Rodgers and Geno Smith all struggled mightily as well. Richardson was benched this week in favor of Donald Brown, and Geno's starting status is in question for Week 14. Hopefully they can all bounce back before the season is over, but it may be too little too late for their shot at the Next Gen crown.