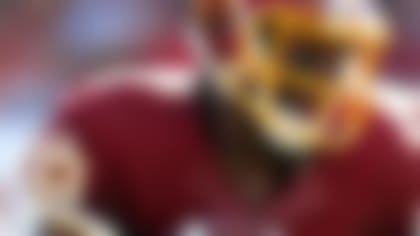 With the offseason under way, Around The League examines what's next for all 32 teams. Khalil Garriott tackles the 'Skins. More ...
Paulsen reached terms with the team on Saturday. He had been set to become a restricted free-agent next week.
Undrafted from UCLA, Paulsen has played three seasons in Washington, with his playing time increasing each season in large part because of injuries to Fred Davis and Chris Cooley.
He started 10 regular season games last season, catching a career-high 25 passes for 308 yards and one touchdown. He also caught a touchdown pass in the Redskins' playoff loss to the Seattle Seahawks.
Copyright 2013 by The Associated Press