Jonas Gray found out the hard way that Bill Belichick's late rule applies to everyone, even players who just scored four touchdowns the previous week.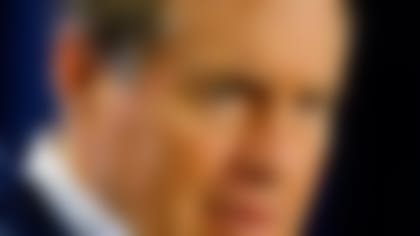 Watch Melissa Stark's sit-down with Bill Belichick on Sunday's NFL GameDay First (7 a.m. ET) and NFL GameDay Morning (9 a.m.).
Gray was not at practice on Friday, and according to NFL Media Insider Ian Rapoport, the running back overslept and would have been late to the facility for meetings, per source who has spoken to him. Rapoport adds Gray's phone died overnight, causing him to oversleep. Gray headed to the facility this afternoon to apologize to Bill Belichick and teammates.
What will be interesting, though, is to see what kind of playing time LeGarrette Blount receives now that he's a Patriot once again. While we have a hard time believing that Belichick would sideline one of his hottest offensive players for a minor infraction, it wasn't long ago that Blount was putting up similar numbers to Gray in New England's offense.