In breathless anticipation of the 2015 season, the Tampa Bay Buccaneers' official website has interviewed new offensive coordinator Dirk Koetter about his three keys to success.
While not groundbreaking, this is February and we're still about a week away from endless draft speculation. Plus, it's always interesting to get inside the head of a successful coach.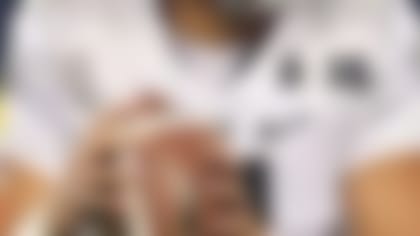 In advance of the draft, Marcus Mariota and others will look to showcase their skills at the combine (Feb. 17-23), only on NFL Network. SCHEDULE
On protecting the ball: "There is a group of critical factors that are time-proven on winning in the NFL," said Koetter. "Number one, don't turn the ball over. As an offensive team, part of winning a game is not losing a game, and the fastest way to lose it is turning it over."
On creating chunk plays: "Your percentage of scoring touchdowns is going to go way, way up the more explosive plays you have. It's one thing to say you're going to beat down the defense, but you can make 'explosives' in your run game, you can have 'explosives' in your pass game. We've got to create 'explosives.' "
On limiting sacks: "Three and four would be sacks -- we've got to cut down our sacks, every team is trying to do that -- and we've got to be a great team on third down because third down is your money down," said Koetter. "Those are four of 10 things that we're really going to try to hang our hat on."
OK, so here's how we can tie this back into draft speculation. So many of Koetter's hopes for his new offense hinge on a certain decision-making aptitude and maturity from his quarterback. He's coming from Matt Ryan, which makes life a lot easier. Could you limit turnovers in the same way with Jameis Winston under center? Can you cut down on sacks with Marcus Mariota in his first season?
Looking back at Koetter's record, you'll notice a 2007 season as offensive coordinator of the Jacksonville Jaguars during which his team was seventh in total yardage and sixth in points with David Garrard at the helm. He had three Jacksonville teams rank in the top 10 in rushing touchdowns.
Could he accomplish these goals in Tampa Bay with the cast at hand?