The pair of Clowney and J.J. Watt is something even the grumpiest of curmudgeons could rave about positively. Watt has put up the best back-to-back seasons of any defensive lineman in the past two decades. Pairing that ball-swatting beast with a physical pass-rushing specimen like Clowney should make offensive lineman sweat.
The name of the game is finding an advantage and exploiting that edge. W&C Corp. sitting on the same line will cause offenses to adjust their protections and how many receivers they can put in formation. That alone is a big benefit before the ball is even snapped.
The adage is simple: A team can't win NFL games without a consistent, competent quarterback. Whether Ryan Fitzpatrick is competent is debatable. Whether he is consistent is laughable. The first two preseason games encapsulate Fitzpatrick in a nutshell: The epitome of awful in a blowout loss; then average with a couple Fitzmagic plays hidden in during a blowout win.
Yes, it's only preseason, but Fitzpatrick is who we thought he was: an erratic, inconsistent signal-caller who has won 35 percent of the games he's started in a nine-year career.
Case Keenum hasn't been done anything to take the job away and rookie Tom Savage has averaged 2.75 yards-per-attempted in two preseason games.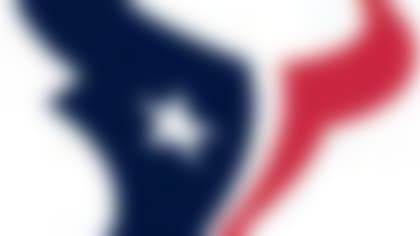 The position is at least a year away from being remedied. Sadly, that means another year of struggling in Houston.
Jonathan Grimes has shown power and good drive through the hole in two preseason games. We can take only so much from these games, but Grimes has earned Pro Football Focus' highest Elusive Rating, forcing eight missed tackles in 19 rush attempts. Meanwhile, Alfred Blue might have more upside. The 6-foot-2, 222 pounds rookie isn't a speedster, but displays explosiveness in space and good vision.
What we'll be saying in February
We'll be wondering what Bill O'Brien's next move is at the quarterback position and how Watt is worth every penny he's owed.