BUFFALO, N.Y. -- George Saimes, regarded as one of the American Football League's best safeties and a member of the Buffalo Bills' Wall of Fame, died after a lengthy battle with leukemia. He was 71.
Saimes' daughter, Linda Durley, said her father died Friday night at a hospital in his hometown of Canton, Ohio.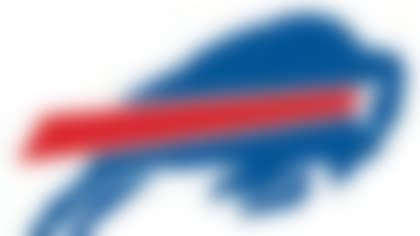 With the offseason under way, Around The League examines what's next for all 32 teams. Patrick Crawley tackles the Bills. **More ...**
Saimes was a five-time Pro Bowl selection and, in 1970, was selected to the all-time AFL defensive team. He was known as a hard-hitting tackler, who finished with 22 interceptions in 121 career games.
He was a star at college, too, playing both defensive back and fullback at Michigan State. Saimes was selected the team's MVP in both 1961 and '62, and was eventually picked to the Spartans' all-time defensive team.
Football writer Larry Felser, who covered Saimes for The Buffalo News, once described the player as being "the finest open-field tackler in the league."
"George Saimes was one of the surest tacklers I ever saw," Edgerson recalled by phone Saturday. "If he got his hands on you, more than likely, you were going to go down."
He was solid in defending passes, too, except, as Edgerson recalled, that Saimes wasn't as sure-handed when it came to interceptions.
"We used to kid him about it and say, 'If you had great hands and great eyesight, you could've had at least 50 or 60 interceptions," Edgerson said with a laugh. "At least he knocked the ball down."
Kidding aside, Edgerson said, Saimes was an elite safety then, and would've been one today as well.
"We know there wasn't a better safety before him, and I don't think there's been any since, especially in terms of tackling the intelligence of playing in the secondary with the receivers," Edgerson said.
"I think that there should've been some consideration for him going into the Hall of Fame. Unfortunately, a lot of defensive backs in the '60s and '70s never really got that consideration."
After his playing days, Saimes stayed in football as a scout, including a 15-year stint with the Washington Redskins. He also worked as a scout with Tampa Bay and the Houston Texans.
Linda Durley has relished in hearing stories about her father from his playing days. And she fondly remembered being on the field with Saimes when his name was placed on the Wall of Fame at Ralph Wilson Stadium in 2000.
"He was the most amazing dad," Durley said. "He was amazing and strong. He loved his family, he loved his grandchildren, and he loved my mom so very much."
Saimes is survived by his wife, Betsy, three daughters and eight grandchildren.
A funeral service has been scheduled for Wednesday at the Community Christian Church in North Canton, Ohio.
Copyright 2013 by The Associated Press