*Ten days after the 2013 NFL Draft ended, there's still plenty of information to digest. Albert Breer found several interesting nuggets in his reporter's notebook, starting with something that should help put Round 1's quarterback "surprise" into perspective ... *
The Manuel call wasn't such a shocker: The truth about the 2013 quarterback class is that its uniqueness was in the divergent opinions it inspired. I spoke with two clubs that had EJ Manuel ranked ahead of Geno Smith -- one had Smith graded as a low third-round pick -- and another two that had them virtually even, with one feeling that Manuel had a higher ceiling and the other giving low second-round grades to both (slotting Matt Barkley ahead of them).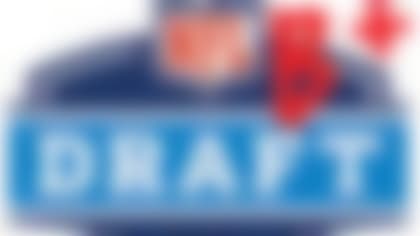 The draft is finally behind us. How did everybody do? Bucky Brooks breaks out the red pen and grades all 32 teams by division. More ...
After Manuel went to the Buffalo Bills at No. 16 overall and Smith fell to the New York Jets in Round 2, a lot was made about Smith's demeanor and handling of the pre-draft process. But maybe the bigger issue for him was what happened on the field.
Smith's fast start to the 2012 season at West Virginia sent his stock soaring, generating the perception that he could be picked first overall. But late in the year, when teams started pressuring him up the middle and forcing him from the pocket, scouts found that the quarterback's vision, accuracy, poise and decision-making declined sharply. He remained steady and efficient when the pocket was clean and he had time -- flashing outstanding ability as a passer -- but he scuffled otherwise.
And so the book on Smith changed, with lots of questions popping up about his readiness to deal with NFL defenses. Amid all the hysteria of late, that dynamic -- what happened late in West Virginia's season -- was probably Smith's biggest problem on draft day.
Tide falling: Some expected Alabama to produce as many as five first-round picks last month. Cornerback Dee Milliner, offensive guard Chance Warmack and offensive tackle D.J. Fluker were selected back-to-back-to-back on Thursday night, and then ... silence. The other two prospects thought to be in play -- running back Eddie Lacy and defensive tackle Jesse Williams -- sank like boulders. Lacy was snatched up by the Green Bay Packers with the 61st overall pick, while Williams wound up being the seventh Alabama product selected, going to the Seattle Seahawks in the fifth round. Why? Clubs were nervous about Lacy's medicals, specifically a torn pectoral and a toe injury -- an observation that was supported by the Packers' decision to backstop the Tide star by adding UCLA's Johnathan Franklin in the fourth round. Regarding Williams, while his knee did raise concerns, this appeared to be more of a case of the public perceiving a player to be a better prospect than he was in scouts' eyes.
Ravens strike: Everyone was cautioned earlier this year, as the Baltimore Ravens were being picked clean of vets, not to overreact. The signings of Elvis Dumervil, Rolando McClain (though that one looks shakier now), Chris Canty, Marcus Spears and Michael Huff provided some affirmation, but the draft should drive it home. In safety Matt Elam and linebacker Arthur Brown, general manager Ozzie Newsome got two players at need positions, guys the club valued as highly as any prospect at their respective spots in the draft -- and he hardly had to move to score them. The Ravens felt so good about Elam, there were sweaty palms in the draft room when the safety-needy Dallas Cowboys came up at No. 31 (they took center Travis Frederick instead). Baltimore had Brown ranked right with Manti Te'o -- and above 30th overall pick Alec Ogletree -- on its board. Has everything worked out perfectly? No. The Ravensdid want to retain linebacker Dannell Ellerbe, who signed with the Miami Dolphins as a free agent, but it simply became too pricy to keep him. Still, the idea that these Ravens are suddenly rebuilding has always been a little silly.
Sure things: The biggest reason that Eric Fisher and Luke Joeckel went 1-2 in the draft is probably because they posed the lowest risk. Each of the next four selections represented a significant dice roll, and that includes the third left tackle off the board in Lane Johnson. While most evaluators see Johnson as a good system fit for Philadelphia Eagles coach Chip Kelly -- because Kelly needs linemen who are in shape and can run -- one scout working the Big 12 said Johnson is "not ready for prime time," an opinion that is shared in some corners of the NFL. Proof comes in the form of the two teams drafting in the top dozen who shied away from Johnson after sniffing around the left-tackle market. The San Diego Chargers, for one, simply didn't see it, considering Johnson too much of a projection to trade up for. The Miami Dolphins, on the other hand, did deal up with Johnson still on the board -- and then simply went in another direction. Johnson's fate is still uncertain; he might yet have the highest ceiling of all the tackles in this class. But the split opinions about the Oklahoma tackle are instructive in terms of explaining how teams with high-end draft capital think.
Breer: Minnesota's grand plan
Quick hitters: The Cowboys got a lot of grief for taking Frederick in the first round -- most teams were stunned he went where he did -- but many around the league seem to think Dallas did well otherwise, getting tight end Gavin Escobar at No. 47 and receiver Terrance Williams at No. 74. ... Where public perception meets scouting reality: The steal that the Minnesota Vikings got in Sharrif Floyd at No. 23. The one big question about Floyd concerned his underwhelming collegiate sack production, but most expect he'll be fine in that area as a pro, given his athleticism and ability to close. One AFC college scouting director said, "He'll have six sacks next year. Watch." ... And finally, I can't find anyone who'd argue with the San Francisco 49ers' decision to pick up two rehabbing prospects in defensive end Cornellius "Tank" Carradine and running back Marcus Lattimore. "You'd hope if you're them, one of the two winds up getting and staying healthy," an NFC personnel exec said. "But either one can be a star."