It's summer time at the NFL.  During the next few weeks, we here at NFL.com  will unveil our Most Underrated and Overrated Players of All Time for all 32 teams and allow users to determine their choices as well.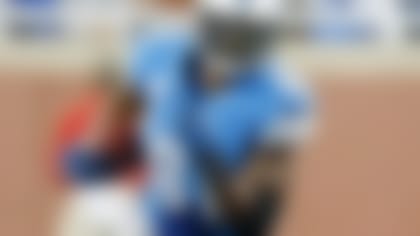 Calvin Johnson -- WR, 2007-present
Megatron, underrated? Yes. In 2008, 2009 and 2010 the Lions started at least THREE different quarterbacks each season. In 2008, Johnson accounted for 12 of the team's 18 passing touchdowns. He made the Pro Bowl in 2010, gathering 1,120 receiving yards and 12 scores during a season in which the leading rusher gained 555 yards. During Johnson's career, the Lions have had one running back go for more than 800 yards rushing, leaving every defensive coordinator in the NFL to have one game plan ready against Detroit: Stop Calvin Johnson. While the Lions only have gone to the playoffs once in his five seasons, so far nobody has been able to stop Johnson, and it doesn't matter who has been throwing to him.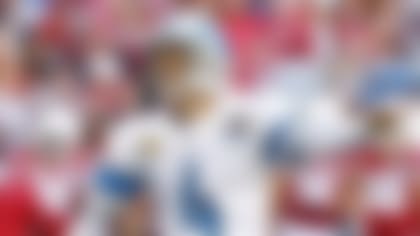 Jason Hanson -- K, 1992-02
In 21 seasons, Hanson has gone to two Pro Bowls. Yet, he's sixth all-time in extra points made, fifth in career games, third in career points and third in field goals made. No NFL player in history has played as many games with the same team as Hanson has with the Lions. The kicker's late-game heroics include 17 game-winning field goals, including nine overtime winners.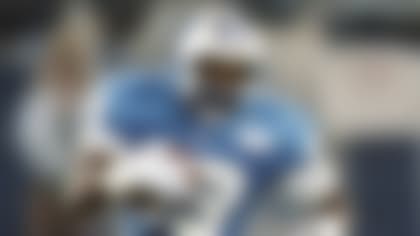 Mel Gray -- KR, 1989-94
Before Devin Hester and Dante Hall, there was Mel Gray. In 1994, while Barry Sanders led the NFL in rushing, Gray led the NFL in kickoff returns for touchdowns (three) and kickoff return average (28.4). In 1991, he led the NFL in punt return average, kick return average and kickoff return yards. During his six seasons in Detroit, Gray went to four Pro Bowls and owns virtually every Lions punt and kickoff return record.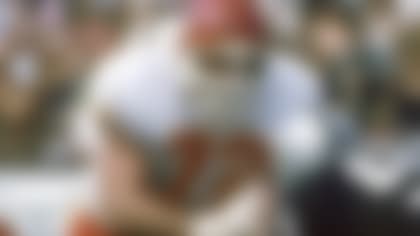 Dave Lutz -- OG, 1993-95
After spending the majority of his career in Kansas City, Lutz was signed by Detroit to help address their decimated offensive line. He was supposed to be a stop-gap, an emergency insurance policy, but instead started 47 of 48 games for the Lions from 1993-1995, during which time Barry Sanders rushed for 4,498 yards in only 43 games. Not bad for a guy most thought was on the downside of his career.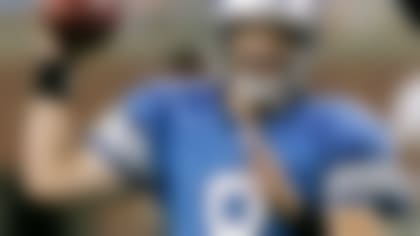 Jon Kitna -- QB, 2006-08
Signed after the Joey Harrington era, Kitna played better than most probably remember. Yes, in his last season with the team the Lions went 0-16, but he was hurt in the fifth game and never returned. He threw for 4,000-plus yards in 2006 and 2007. Kitna finished fourth in passing yards and ninth in touchdowns in 2006. In 2007, he was sixth in passing yards and passing yards per game. Unfortunately, the Lions only won 10 of his starts, but they couldn't have asked for much more from the free-agent journeyman.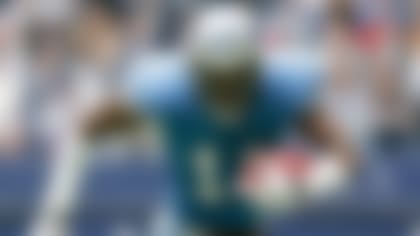 Roy Williams -- WR, 2004-08
In his four full seasons in Detroit, Williams had one season worthy of a top-10 draft pick. In 2006, his 82 catches, 1,310 yards and seven touchdowns were good enough for a Pro Bowl appearance. That was his best season as a pro, however, and in 2008 he was traded to the Dallas Cowboys along with a seventh-round draft pick in exchange for a first-, third- and sixth-round draft choice.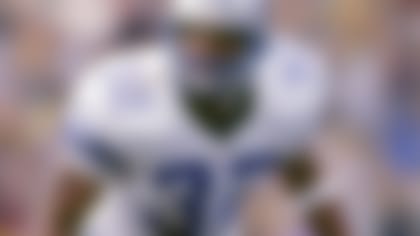 Bryant Westbrook -- CB, 1997-01
Westbrook's career started out bright as he was named to the 1997 USA Today All-Rookie team after registering two interceptions and taking one to the house. He started all 16 games his second season, registering three interceptions and returning one for a touchdown. During his career, he was prone to pass interference penalties because of his physical style of play, and he gave up too many long touchdowns. In the end, injuries unraveled his stay in Detroit. Westbrook was bothered by a hamstring injury, and he ripped his Achilles in 2000. Westbrook later played with the Cowboys and Green Bay Packers before washing out of the NFL.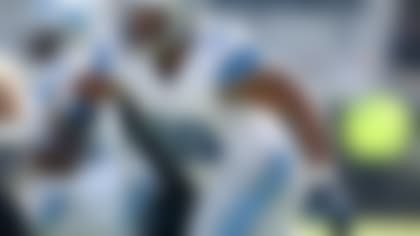 Ndamukong Suh -- DT, 2010-present
Suh is in the midst of a five-year, $68 million contract, with $40 million guaranteed. So, what have the Lions gotten for at least $24 million over his first three seasons? His rookie year has been the best, when Suh's 10 sacks were tops among defensive tackles. He was Defensive Rookie of the Year, First-Team All-Pro and a Pro Bowl selection. Since then, he has 12 sacks TOTAL and has been voted "dirtiest player" and "least-liked player" without sniffing another All-Pro award. Suh is getting as much recognition for his style of play, suspensions and amount of fines as he is for the impact he's making on the field. Not exactly the return on the investment the Lions were hoping for.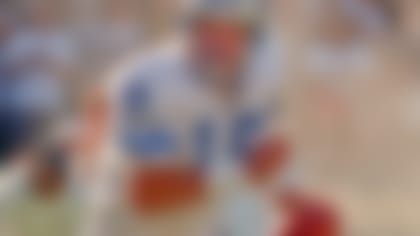 Scott Mitchell -- QB, 1994-98
He was the big free-agent signing who was going to give the Lions the quarterback they needed to help Barry Sanders and take the Lions to the Super Bowl. Mitchell's first season in Detroit ended with an injury and he watched backup Dave Kreig take the Lions to the playoffs. In 1995, his second year in Detroit, Mitchell set Lions records for passing touchdowns (32) and passing yards (4,338), but the Lions fell in the first round of the playoffs. He would take Detroit to the playoffs one more time, in 1997, before losing the starting job in 1998 to rookie Charlie Batch.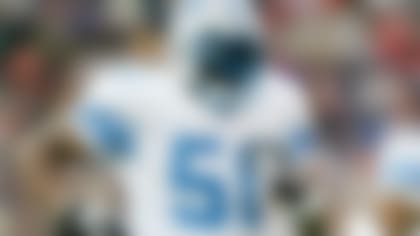 Chris Claiborne -- LB, 1999-02
Drafted out of USC to be the next Lawrence Taylor, the Butkus Award winner spent his career in Detroit as nothing more than a serviceable starter. Over his last two seasons, Detroit's defense was ranked 30th and 31st in points allowed. He collected 10.5 sacks and 264 tackles over four seasons before leaving for the Minnesota Vikings as a free agent.
Dan Rachal is a guest contributor to NFL.com.