Broncos head honcho John Elway knows the Super Bowl window with Peyton Manning is relatively short. He's going all out for a title without sacrificing the team's future. They should be able to win games this year without always getting into shootouts.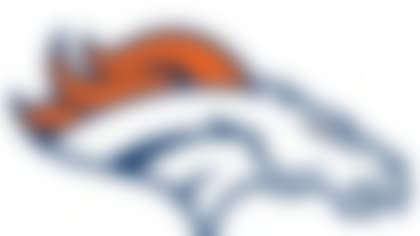 You know the Broncos are stacked on paper when this is their biggest issue. Ball should at least be as solid as former Manning tag team partners like Joseph Addai or Dominic Rhodes. Manning ultimately creates great running games on his own. According to the Football Outsiders Almanac, Broncos runners saw only 6.07 defenders in the box-per-snap last year, the second lowest total in the league. Denver was by far the best offense on play action passes. That had nothing to do with Moreno.
Danny Trevathan was the unsung hero of last year's Broncos defense, so his fractured left tibia in camp comes as a big disappointment. Trevathan had the range to cover tight ends and the toughness to make big run stops. Few players that are so unheralded nationally made more big plays last season.
"The other" Brandon Marshall will be given the first crack at starting for Trevathan. Linebacker is one of the few positions on the roster where the Broncos aren't deep; Nate Irving is also shaky in the middle.
What we'll be saying in February
Being the best team in the AFC still won't be good enough. We have the Broncos making it back to the Super Bowl, but falling short again.