It's summer time at the NFL.  During the next few weeks, we here at NFL.com will unveil our Most Underrated and Overrated Players of All Time for all 32 teams and allow users to determine their choices as well.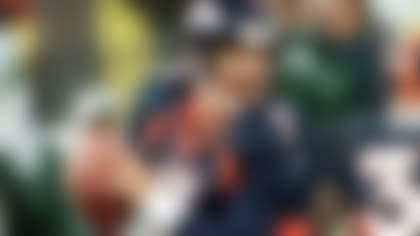 John Elway -- QB, 1983 to 1998
You're looking at a guy who might have been the Michael Jordan of professional football if he had been surrounded by a better supporting cast and a coach who knew how to utilize him properly. Consider this: What do you think would have happened if John Elway had been quarterback of, say, the San Francisco 49ers under Bill Walsh? Now, take into consideration that Elway carried deficient Broncos teams to three Super Bowls and lost to teams that were superior in every way except quarterback, and you can see why Elway is by any measure the most gifted quarterback the game has ever seen. I dare anyone to find a quarterback who can match both Elway's physical tools and results relative to the situation in which he played. If you rank him below any quarterback relative to reality, you are underrating him.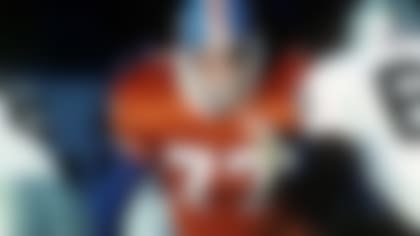 Karl Mecklenburg -- MLB, 1983 to 1994
During the Elway years, the defense was the only thing that kept the Broncos in games long enough for him to rack up all of those magical comebacks. Karl Mecklenberg was the glue that held the defense together. He doesn't get Hall of Fame votes. He doesn't get mentioned on a lot of all-time teams, and he is not the first name people think of when they start rattling off the greatest linebackers they ever saw. Not so in Denver. Anyone who got see him play regularly understood he flowed to the ball, was a superb tackler, handled pass coverage well, was an incredible pass rusher and was the first guy for whom opposing offenses had to account. He was also a three-time All-Pro and went to six Pro Bowls. Not bad for a guy taken in the 12th round.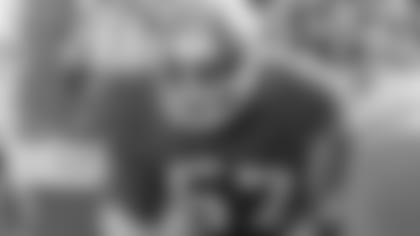 Tom Jackson -- LB, 1973 to 1986
He was loud, boisterous and seemed to be in on every tackle. Four All-Pro selections and another handful of Pro Bowls later, the guy just made it clear who was the heart and soul of the team. There are flashier players from his era and guys with more accolades, but Jackson was Mike Singletary - intense, inspirational and in charge - before Singletary was out of high school. Jackson is the reason why players like London Fletcher have a place in the league.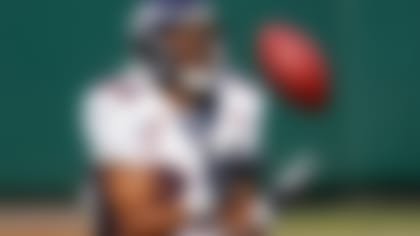 Rod Smith -- WR, 1995 to 2006
The guy is beloved in Denver, but many folks overlook the fact that he is the only undrafted player to top 10,000 receiving yards. Also, not that it really matters, but he was controversy free in a day and age where wide receivers were the prima donnas of football. He quietly went about amassing stupendous numbers and at times was borderline dominant.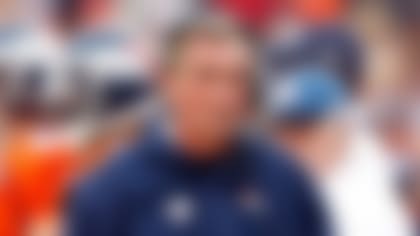 The Entire Offensive Line (Mike Shanahan era)
Call them dirty, call them undersized, but never ever forget that they were one of the most effective offensive lines in football. Utilizing zone and cut blocking to perfection, guys like Mark Schlereth, Gary Zimmerman, Tom Nalen and Brian Habib thrived, and so did Elway and Terrell Davis. Before the switch, the Broncos were a plodding team, but, after the switch, they became a sleek machine that utilized all the best parts of their offense.
Tim Tebow -- QB, 2010 to 2011
The fact of the matter is that he was part of an anomalous regular season run and a lucky playoff win. Period. He's a big personality and a media magnet, but he is better suited to be a running back. Tebow was a reach in the first round, a product of a pared down game plan and complete change in offensive philosophy by John Fox, and he rode a very rare wave of hype and publicity to become an absolute sensation. Sure, he was fun to watch, but his game is unsustainable at the professional level. NFL quarterbacks can't be throwing passes at their receivers' feet on a regular basis. And the Wildcat is not an offense you can run every down. He's not a quarterback.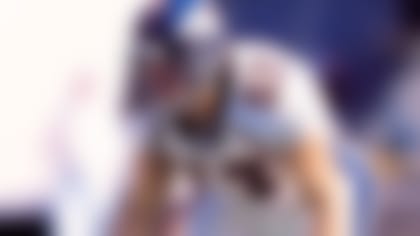 Bill Romanowski -- LB, 1996 to 2001
Sure, he started on Super Bowl winners and could play a mean game, but he was a dirty player better known for spitting in an opponent's face than for his ability to stuff the run or play the pass. For all his face time and press coverage, the guy was beatable and vastly overrated relative to all the hype. He played in Super Bowls, but the extra drama he brought along negated the 50-plus tackles he could be counted for every year.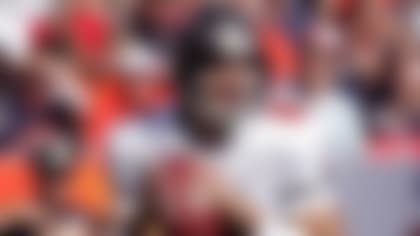 Brian Griese -- QB, 1998 to 2002
He once was considered the future of the franchise. Maybe it was the pressure of taking over for Elway. Maybe it was overly optimistic expectations relative to his talent. Maybe it was that he simply wasn't very good because, after his Pro Bowl season in 2000, his productivity dropped off precipitously. Even though he had a decent completion percentage (led the league in 2004 as a part-time starter with Tampa Bay), Griese completed far too many passes to the defense to keep a job. The 42 he threw as a starter in Denver crushed any confidence that the coaches had in him.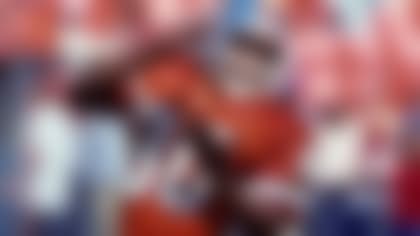 Three Amigos --Mark Jackson, Ricky Nattiel, Vance Johnson -- WR**
But they made it to three Super Bowls ... They had a catchy nickname. They were spunky.  Yeah, yeah, yeah.  Jackson, Nattiel and Johnson were solid players for sure, but nicknames are reserved for a group of guys that will go to the Hall of Fame: The Steel Curtain, the Purple People Eaters, The No-Name Defense and the Fearsome Foursome -- not three decent receivers who benefitted from catching passes from the greatest quarterback who ever walked the Earth. Sorry guys, but until you have a Hall of Famer in your receiving corps (think Air Coryell with two), you're just three dudes who caught passes from God in cleats.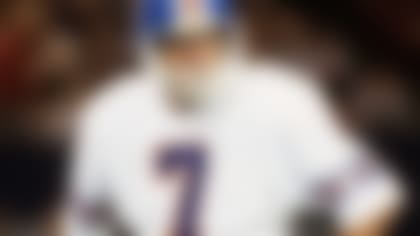 Craig Morton -- QB, 1977 to 1982
The ultimate caretaker quarterback. Sure, he helped give the Broncos respectability because he was a good, solid quarterback who could manage games fairly well. But he also was replaced by Norris Weese in Super Bowl XII after he threw four interceptions against the Dallas Cowboys. He kept the No. 7 jersey warm for a certain John Elway.