Hue Jackson is one of the NFL's most underrated play-callers, able to squeeze the most out of his skill players by centering the scheme around their talents. His promotion to offensive coordinator is an upgrade over Jay Gruden and a positive development for Andy Dalton. Look for the NFL's signal-calling Mendoza Line to throw roughly 150 fewer passes inside a run-heavy offense. The backfield combination of Giovani Bernard and rookie Jeremy Hill will set the tone for an offense set to mimic the Seahawks.
For better or worse, the Bengals have remained one of the AFC's most consistent franchises. This was an offseason filled with more tweaks than changes: The elevation of Jackson will be seen league-wide as one of the offseason's wisest promotions.
While the coordinator switch on offense makes sense, losing Mike Zimmer to the Minnesota Vikings is concerning for Cincy's defense. New play-caller Paul Guenther is a coaching holdover who knows the roster well, but Zimmer's units have been among the best-coached on a week-to-week basis. The healthy return of Pro Bowl interior lineman Geno Atkins helps, but losing pass rusher Michael Johnson to the Tampa Bay Buccaneers strips the Bengals of a proven producer. There's pressure on second-year end Margus Hunt to contribute right away.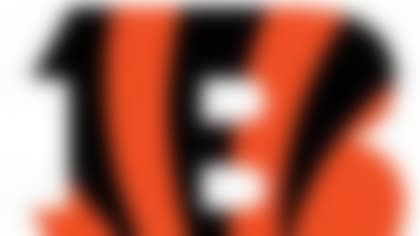 We can't get out of here without expressing a healthy concern over Dalton. No matter how Jackson alters the offense, it still comes down to Dalton hitting key completions on passing downs. We've seen too much inconsistency from The Red Rifle in critical moments, with Dalton's 56.8 career completion percentage against the AFC North sitting lower than Brandon Weeden's mark of 56.9 percent.
What we'll be saying in February
We'll ask how Dalton can adjust to his third coordinator in as many seasons after Hue Jackson becomes the next coach of the Cowboys.
Predicted finish: Third place in the AFC North, 14th in Around The NFL's Power Index.