The increasingly pass-centric nature of the NFL has rendered running backs second-class citizens in most offenses. Though complementing a stout defense with a strong running game remains the blueprint for winning a Super Bowl title, the fascination with throwing the ball all over the yard has resulted in a lack of appreciation for the workhorse back.
That said, I've been around enough wily coaches to know that nothing can steady an unsettled offense in the middle of a game like a dependable runner. And with more teams emphasizing physicality and toughness in December and January, having a bell cow in the backfield is essential to making a playoff run.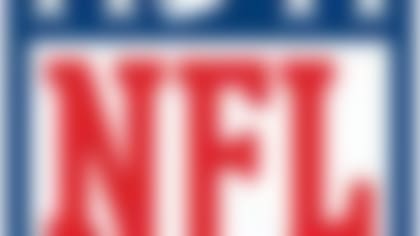 Follow all the developments on the NFL's open market with our up-to-the-minute tracking of 2014's free agents. More...
With that in mind, I thought I'd take a closer look at two veteran running backs who might draw interest from teams looking to enhance their playoff chances: Maurice Jones-Drew and Chris Johnson. Sure, Jones-Drew and Johnson are entering the twilight of their respective careers, but both have shown the ability to carry the load despite their relatively advanced ages (Jones-Drew is 29 and Johnson is 28).
Jones-Drew, a free agent, has rushed for 8,071 yards in an eight-year career with the Jacksonville Jaguars that has featured three 1,000-yard seasons, including one (2011) in which he led the NFL with 1,606 yards. Although his height (5-foot-7) and compact frame led him to be viewed as a change-of-pace back when he entered the league, he proved he could handle the load as the No. 1 option when he took over following Fred Taylor's departure from Jacksonville in 2009. Jones-Drew totaled 954 rushing attempts over the next three seasons, including an NFL-high 343 carries in 2011. The heavy workload coincided with Jones-Drew's ascension to the ranks of the elite, as he carried the Jaguars' offense on his back.
Johnson, a seventh-year pro who is reportedly on the trading block, has been one of the most productive runners in the NFL since the Tennessee Titans made him a surprise first-round selection in the 2008 NFL Draft. He has posted six straight 1,000-yard seasons, including a 2,006-yard effort in 2009. Critics have questioned Johnson's effectiveness and production over the past few seasons, but he has averaged a healthy 4.6 yards per pop over his career despite having a slender frame and an undisciplined running style. He's also been durable, missing only one game in six years.
Given the availability of two veteran runners with distinguished résumés, I popped in the tape to see which of these seasoned backs could spark a playoff contender. Here's what I found:
Jones-Drew is a physical downhill runner with superb vision and awareness. He has a knack for spotting creases on the back side while exhibiting nifty feet and cutback skills. Although he no longer has the burst to explode to the second level, Jones-Drew's patience and ability to react allow him to churn out positive gains against loaded boxes. Now, I know critics will point to Jones-Drew's career-low per-attempt average of 3.4 yards in 2013 as a sign of his decline, but that number is not an accurate reflection of his vision and awareness. He still sees and works to the open hole; he simply can't accelerate through the crack consistently.
Johnson is a dangerous runner with an unorthodox style: a frenetic stop-start approach that produces "feast or famine" results for the offense. His explosive plays have kept his rushing average well above the 4-yard standard for most of his career, but his misfires often put the Titans behind the chains. With a young, inexperienced quarterback (Jake Locker) manning the controls in Tennessee, the long-yardage situations limited the effectiveness of an offense that featured several playmakers on the perimeter.
To be fair, Johnson likely would stick to the script if given more opportunities as a workhorse runner. In 2013, Johnson had 20-plus carries in six games -- and he led Tennessee to wins in five of them, steadying an attack that appeared playoff-ready at times. It's possible that a team willing to live with the Barry Sanders-like jaunts could see Johnson as a valuable commodity.
Jones-Drew's NFL transformation from jitterbug to power back certainly wasn't typical, but he pulled it off in superb fashion. He attacks defenders in the hole with a vengeance and displays explosive lower-body strength when running through contact. Jones-Drew's knack for falling forward at the end of runs is evidence of his physicality and toughness with the ball in his hands. In the video clip to the right, notice how many tacklers Jones-Drew blows through at the end of his run. This is a perfect example of the strength, power and toughness he's displayed throughout his career.
Johnson is a slippery runner with deceptive strength and power. He gets past tacklers with sheer speed and quickness rather than brute force. Although Johnson will duck his head to finish off runs with authority, he prefers to run to space in the open field. That's not an indictment on his toughness or courage; rather, it's an indication of his big-play ability.
Jones-Drew clearly has lost a step, no longer displaying the short-area burst and long speed that once made him a threat to break off big gains from anywhere on the field. However, he still has a knack for getting to the second level via sheer strength, power and desire. A "same speed" runner at this stage of his career, Jones-Drew is increasingly dependent on solid blocking at the point of attack. Thus, he must find a team with a strong offensive line if he is to continue being a productive workhorse.
Johnson is unquestionably one of the most explosive runners in NFL history. He set the stage for his career with a remarkable 4.24-second 40-yard dash at the 2008 NFL Scouting Combine -- a time that still stands as the event's record -- and he continues to display excellent short-area speed and burst with the ball in his hands. Johnson attacks creases like he's been shot out of a cannon and still shows the ability to run away from defenders when he gets to the second level. While his explosive-run totals (runs of 20 yards or more) have steadily declined since he posted a career-high 22 in 2009, Johnson remains a threat to score whenever he touches the ball.
Free agency has reshuffled rosters across the league. How does this impact the NFL hierarchy? Elliot Harrison weighs in. READ
Jones-Drew is more of a grinder at this stage of his career, but he still flashes big-play ability. Last season, he finished with five runs of 20-plus yards, including two over 40 yards that showcased his natural running skills and vision. Ultimately, though, I don't think he'll be a big-play threat at his next stop. He's produced just 51 runs of 20 yards or more in his career and has topped 100 yards just twice in his past 21 games. At this point, he's likely a spot player with limited home-run potential.
Johnson remains a dynamic option who still shows the burst and explosiveness to take it the distance when he gets the chance. Although he notched just five runs of 20 yards or more in 2013, he has been a big-play producer throughout his career and is dangerous whenever he gets the ball in space. As a runner or receiver, he strikes fear in the hearts of defensive coordinators when he is one-on-one with defenders in the open, and his playmaking skills should make him a coveted commodity.
Jones-Drew entered the NFL as the quintessential third-down back, what with his ability to make plays as a runner/receiver out of the backfield. He's logged 40-plus receptions in six of his eight seasons (remember, MJD has missed parts of the last two seasons, impacting his overall production) and has shown outstanding skills as a route runner throughout his career. While his aerial production was down in 2012 and 2013 (zero catches of 20-plus yards in this span), he is still a viable option in the passing game.
Johnson is an explosive pass catcher, a home-run threat on screens and checkdowns in the open field -- as demonstrated by the video to the right. He also has shown solid receiving skills on the perimeter when split out wide in open formations. Last season, he posted four receptions of 20-plus yards, including scoring strikes of 49 and 66 yards. Since most teams want running backs with solid receiving skills, Johnson remains a fit for most schemes, despite his age.
This debate comes down to style preferences and scheme fit. Both MJD and CJ2K can be key contributors in the right situations, but at this stage, Johnson is a more explosive playmaker. Given the importance of that attribute when it comes to offensive production, I would give the slight edge to the back who can still score from anywhere on the field: Johnson. Although Jones-Drew could be a key contributor as a spot starter in a rotation, he is a grinder who has shown durability issues over the past two seasons. Thus, I would opt for Johnson as the veteran runner to spearhead a playoff run.